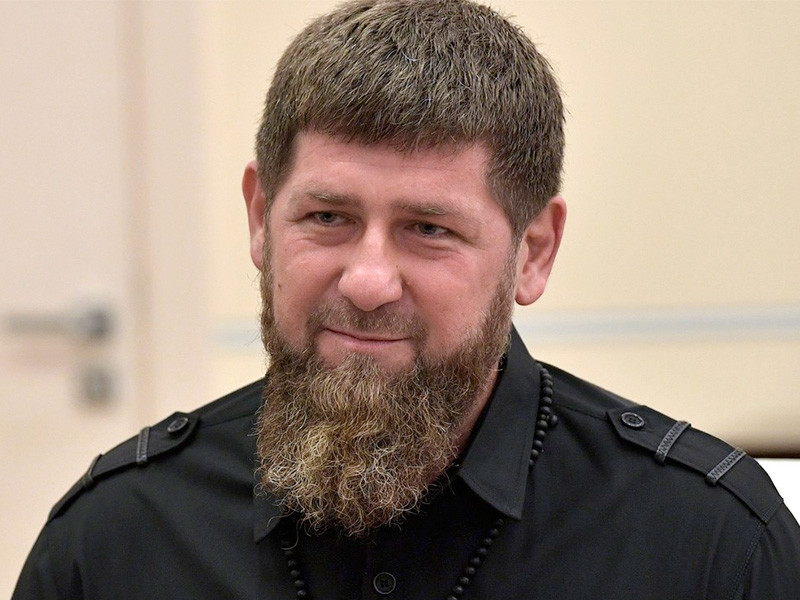 Press service of the President of Russia
The head of Chechnya, Ramzan Kadyrov, declared 381 million rubles in 2020, which is 2.5 times more than a year earlier (then there were 147 million rubles) and 50 times more than in 2019 (only 7.58 million rubles).
As follows from the declaration of the head of Chechnya, during 2020 he earned 381 million rubles. The sources of such income are not indicated in his declarations.
The declaration for Kadyrov includes two land plots with a total area of ​​32 thousand square meters. and a residential building with an area of ​​over 2.3 thousand sq. m. He also has a residential building with an area of ​​300 sq. meters, where his wife and 12 children live. Judging by the declaration, Kadyrov does not have any transport. Kadyrov's wife declared an income of 1.5 million rubles, an apartment with an area of ​​209.8 sq. meters.
In early April, the Internet edition "Project" reported that Kadyrov, in addition to his official wife, Medni Kadyrova, has at least two unofficial wives, one of whom is registered in expensive apartments in Moscow. The authors of the investigation estimated the total value of the real estate at almost 800 million rubles, which, according to them, may indicate a significantly higher income of the head of Chechnya than the officially indicated amounts.
Speaking about Kadyrov's income, the publication wrote about an inconspicuous Moscow lawyer Pavel Krotov, on whom a multimillion-dollar business is registered, presumably associated with Kadyrov.
Another source of funding for Kadyrov was the Akhmat Kadyrov Public Foundation, which was formally created for charitable purposes and in 2019 raised 6 billion rubles – more than any other charitable foundation in Russia. At the same time, according to the documents, the fund spends significantly less on charity than on its own maintenance. In 2019, the fund spent 2.8 billion rubles on social and charitable assistance, and more than 4 billion on "maintaining the management staff".
The Kremlin previously expressed the opinion that media publications on the income of officials are not a reason for additional checks. The information of the anti-corruption authorities was called more reliable there.
Article Categories:
Politics