11:17, 12.10.2020
The participants once again parted with the scandal.
In August it became known that the star of "House-2" Milena Bezborodova returned to Polyana. The participant again came to the television project to improve relations with her former lover Alexei Bezus. The couple tried to start the relationship from scratch.
However, yesterday a serious scandal broke out between the lovers, after which Milena left Dom-2 again. The participant stated that Bezus constantly insulted and blackmailed her. Bezborodova said that Alexei threatened her with publishing intimate videos with her participation. Milena also accused her lover of treason and beatings. According to the participant in the reality show, Bezus hit her on vacation in Sochi and wanted to kick her out of the hotel. Milena also said that Alexey constantly demanded money from her. Bezborodova said that she justified the behavior of the chosen one and hoped that he would improve.
Milena Bezborodova and Alexey Bezus
Today the host of the project, Vlad Kadoni, hastened to comment on the conflict. "While I'm on vacation and looking after myself, my personal life, wardrobe, coaching programs, etc. I am bombarded with messages about the request to punish @ bezus88, who once again broke up with Milena. Guys, on the BB show, I told both of them to their faces everything I think about this even before this scandal. I was sure that the end of their relationship was inevitable. Many argued with me. The result is visible to everyone. And the fact that the guys are parting with the scandal is again an op, mat and dirt. And when was it different ?! Who is surprised by this ?! " - wrote Vlad in his microblog on Instagram (spelling and punctuation of the authors are given without changes. - Prim. row.).
Kadoni added that now it is bad and unpleasant for both, since no one came out of this relationship happy. "Nobody wanted to remain friends. This is a loud, scandalous breakup. I propose to give them the opportunity to come to their senses, I think, later there will be a conversation between them and that's it (further obscene. - Prim. row.)thrown by them on the fan will stop. But everyone should draw a conclusion, "the presenter explained, noting that if a woman covers a man, she should be prepared for the fact that sooner or later it will turn against her. "And men should understand that when you forgive the betrayal of your girlfriend, you forget about this fact. And if you have not forgotten, then you cannot forgive. And there is nothing wrong with that. This is the choice of everyone!" - added Kadoni.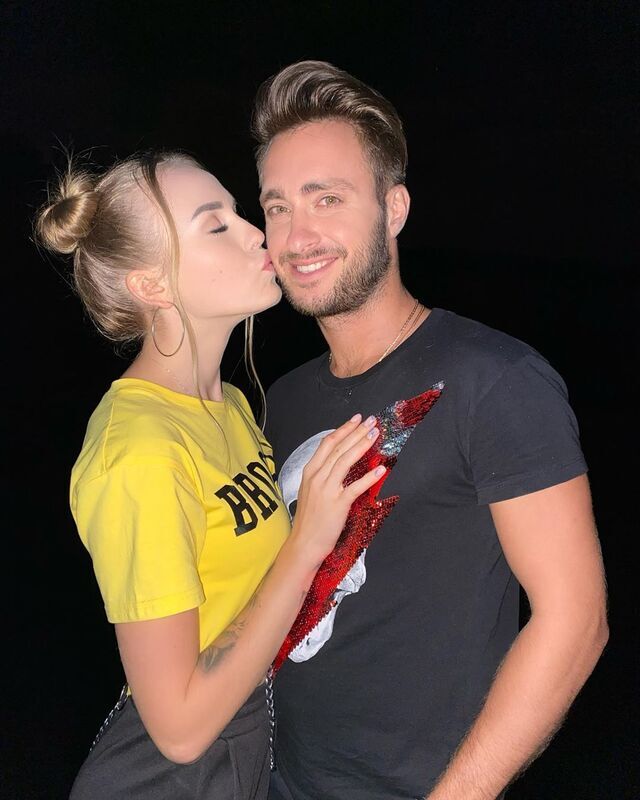 Milena Bezborodova and Alexey Bezus
It is worth noting that Alexei Bezus denies all accusations against him in his Instagram microblog. The participant of "House-2" conducted a live broadcast, where he said that he had never beat Milena, only once slapped her in the face when he learned about the betrayal of his beloved. He stated that the girl tormented him with tantrums and insults. Bezus said that he introduced Bezborodova to his family and wanted to develop a serious relationship with her. However, the last month, according to Alexei, has become a real hell. Milena, in turn, denies the fact of treason and assures that she slept with another man after she broke up with Bezus.
Read also:
Milena Bezborodova returned to the reality show "Dom-2" as a participant
Former star of "House-2" Milena Bezborodova flew to Sochi to ex-lover Alexei Bezus
The star of "House-2" Milena Bezborodova underwent surgery to restore vision for 200 thousand rubles
Article Categories:
Show Business