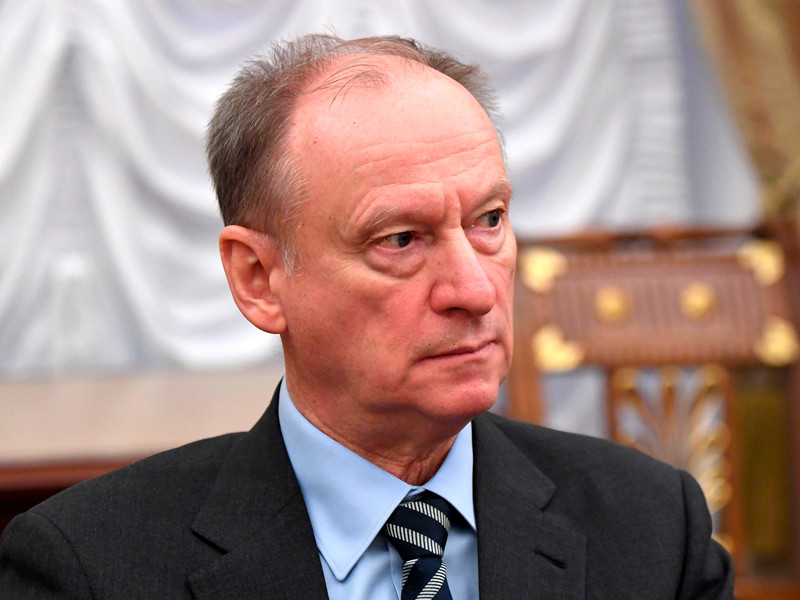 Press service of the President of Russia
Russia has good reason to believe that the United States is developing bioweapons in laboratories near the Russian and Chinese borders, said Russian Security Council Secretary Nikolai Patrushev.
"We have good reason to believe that this is exactly the case," he said in an interview with the Kommersant newspaper, answering a relevant question.
The official also saw a link between the work of these laboratories and disease outbreaks. "We are told that peaceful sanitary and epidemiological stations operate near our borders, but for some reason they are more reminiscent of Fort Detrick in Maryland, where Americans have been working in the field of military biology for decades. for these regions, "Patrushev added.
According to him, such laboratories are located "mainly at the Russian and Chinese borders."
Patrushev assured that the United States and its allies groundlessly accuse Russia of developing and using chemical warfare agents against ex-GRU colonel Sergei Skripal and opposition politician Alexei Navalny.
The Secretary of the Security Council stressed that Russia has destroyed all stocks of chemical weapons. "They have chemical weapons [у США] was initially less than that of Russia, by about a third, but we no longer have it, and they still have it in their warehouses, "he said.
In addition, Patrushev said that Russia does not plan to openly intervene in the conflict in eastern Ukraine. He added that Moscow is "closely monitoring the situation" and, if necessary, will take "concrete measures."
Nikolai Patrushev was also asked about an interview with Joe Biden, in which the American president agreed with the opinion of a journalist who called Vladimir Putin a murderer. Patrushev called this act of Biden unprecedented for Soviet-American relations. "The most fanatical opponents of our country, such as Truman or Reagan, tried to be more restrained in their public statements," the Security Council secretary said. But they still understood that politics has its boundaries and they should be respected. True, it cannot be ruled out that the American president was deliberately provoked to such a statement by circles interested in increasing tensions in bilateral relations. "
Patrushev also accused the Americans of hiding historical facts about the Second World War. "Do you remember what Obama said in his speech at the mourning event in Hiroshima?" Death fell from heaven. "And he did not want to say that this death fell from an American plane on the orders of the American president. We are witnessing a rewriting of history. that Japanese children already have a poor idea of ​​which country destroyed Hiroshima and Nagasaki. Someone generally thinks that the USSR, "- explained the Secretary of the Security Council.
According to him, "human rights, rule of law, free market, respect for sovereignty" are just fine words that "Westerners are shouting at every corner." "But the vaunted Western liberalism is intended for the elite. But with those countries that the United States and Europe do not consider democratic, the conversation is completely different," added Patrushev. "You can do whatever you want. Any sanctions under the most insignificant pretexts, the imposition of bonded loans , blackmail, confiscation of assets, shameless interference in internal affairs … I'm not talking about the hunt for citizens of sovereign states launched by the American justice. There is no question of any legitimacy here, these are some gangster methods that have nothing to do with international law ".
Accusations of the creation of the United States of biological weapons have been heard before
In 2018, the head of the Radiation, Chemical and Biological Defense Troops (RHBZ) of the Russian Armed Forces, Igor Kirillov, said that the Americans in the Lugar laboratory in Georgia could test a highly toxic chemical drug on humans, which led to the death of 73 Georgian citizens. The military referred to the data of the former Minister of Health of Georgia Igor Giorgadze.
Russian President Vladimir Putin has stated that Giorgadze's reports are "alarming", but he does not undertake to judge their reliability.
In 2019, Nikolai Patrushev expressed concern about the activities of American biological laboratories, which "conduct research on infectious diseases and can create biological weapons," Interfax reports.
In April 2020, the Russian Foreign Ministry expressed concern about the work of the Lugar Public Health Research Center, built by the United States in Georgia, and called for Russian experts to visit this center while providing them with guarantees of access to all laboratory buildings.
The Georgian Foreign Ministry rejected accusations of the possible double activity of the laboratory and stated that they were ready to provide access to Russian experts only as part of an international group.
Article Categories:
Politics