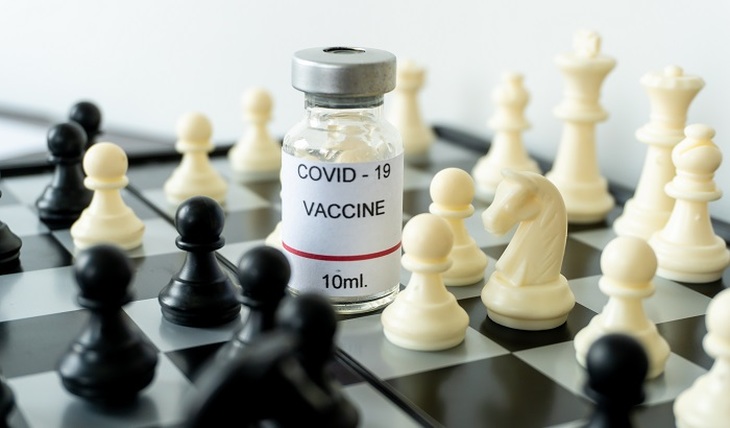 The European Union is trying to contain the third wave of the epidemic and a flurry of discontent with the slow pace of vaccination.
In Europe, to a much greater extent than the fight against the coronavirus, the fight against Russian vaccines, which should not penetrate the West, is being coordinated. The thesis that they are an instrument of Russian influence has spread among the European political elite.
"Europe can produce enough doses to ensure its herd immunity. It is the only continent with its own strategy and its own vaccine diplomacy. We are faced with a world war of a new type, dealing with the actions of Russia and China, trying to gain influence through the supply of vaccines, "said French President Emmanuel Macron the other day.
The more contagious British variant of COVID-19 is rampant in the country. Highly developed France has become a victim of its president, who prefers to keep the people in check with the coronavirus. Many French people suspect that their president, with the help of a month-long forcible isolation of the population of Paris and a number of provincial cities, is also fighting the threat of a resumption of mass demonstrations of "yellow vests" that have long been rushing to Paris streets. But even without them, the Champs Elysees are covered with calls to dismiss Macron.
The French leader is waiting for the vaccine from AstraZeneca, which is desperately disrupting delivery times. In retaliation for the company, which delayed the transfer of a large batch of vaccines to Europe, France and Germany, which joined it, decided to force it to fulfill its obligations and are trying to ban the export of vaccine from its European factories to other countries. Berlin notes that European factories exported 34 million doses of the vaccine to other countries, while the European Union received a criminally small amount.
In addition, US drugs Pfizer and Moderna are awaiting in the EU. Brussels in every possible way refuses the Russian "Sputnik V" – a vaccine that has already proven itself positively, in contrast to the Anglo-Swedish AstraZeneca. Many Germans and French people refuse to vaccinate with it due to the side effects of the drug and the increased frequency of deaths after its use.
Meanwhile, Italian Prime Minister Mario Draghi did not rule out that in the absence of coordination within the EU, his country will be able to independently order the Russian Sputnik V.
Russia does not impose its vaccine on anyone, but when well-known European politicians either recognize the effectiveness of a Russian drug or declare that Europe does not need it, questions involuntarily arise: do they support the interests of their citizens or are they afraid of condemnation of overseas rulers? "And such people are still trying to teach us something, they are also imposing some kind of sanctions against us," said Russian leader Vladimir Putin.
Nikolay Ivanov.
Photo: ADOBE STOCK
Article Categories:
Politics