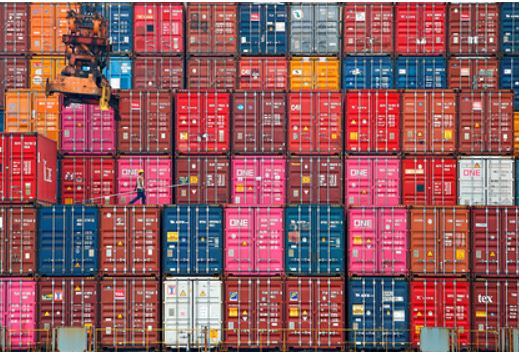 The International Monetary Fund (IMF) predicted that global growth would contract in 2021 and be below its July forecast of six percent due to the fallout from the COVID-19 pandemic, Reuters reported.
IMF chief Kristalina Georgieva said the main obstacle to economic growth is unequal access to vaccines, which could hold back the global economic recovery and cut global GDP by $ 5.3 trillion over the next five years.
Georgieva expects advanced economies to return to pre-pandemic production levels by 2022, but most developing countries will take many years to recover. "We are facing a global recovery that is being held back by the pandemic and its aftermath. We cannot move forward properly – it's like walking with stones in our shoes, "Georgieva said.
In her opinion, in order to stimulate economic growth, countries must make efforts to solve the problem of climate change, ensure technological progress and intensify integration. Low-carbon mobility, energy efficiency, and a shift to renewable energies and new electrical grids will help boost global GDP by about two percent this decade and create 30 million new jobs, she said.
Since most people in developed countries are vaccinated, 90 percent of them will return to pre-pandemic per capita income by 2022, and only a third of low- and middle-income people will be able to do so. There, economic growth will be the slowest – 2.9 percent – over the past 20 years. In higher-income countries, about 60 percent of the population had received at least one dose of the vaccine by August. In poor countries, coverage was only one percent.
Article Categories:
Economy