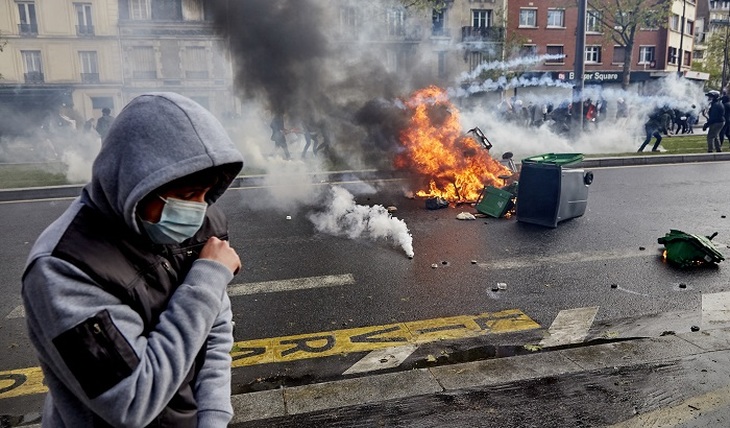 The French city of Joinville announced a ban on the appearance on the streets of children under the age of 16 unaccompanied by adults. Thus, they are trying to reduce the level of delinquency among juveniles.
The mayor of the city, Bertrand Olivier, announced that this ban will last in the next few weeks of the holidays, children should be at home if there are no adults to walk with them.
In an interview with France Info, Deputy Mayor Sandrine Jean explained that in this way the authorities want to reduce such offenses as broken glass in windows, petty arson and other hooliganism. Teenagers have become completely uncontrollable. "People are afraid to walk on some streets, and we want it not to get worse," Sandrine Jean justifies herself. – This is done for the safety of the population. There will be more gendarmes on the streets. Teenagers who violate the ban will first receive a warning, and if they violate the ban again, their parents will be fined."
The French authorities are very afraid of the growth of youth discontent, groups of teenagers have appeared in the cities who attack police stations, throwing fireworks at them. Violent action is becoming a big problem in France, with increasing attacks on police stations and individual police officers, which teenagers, especially those from immigrant slums, do not feel fear. For attacks, they stock up on homemade weapons. In July, rioters besieged a police station in Champigny-sur-Marne after local fans were arrested at a football match. The police had to fight back with tear gas.
The cops won't take it anymore. Last year, 35,000 law enforcement officers staged a rally in Paris, demanding that Macron do something about violence against law enforcement officers. Retired General Pierre de Villiers told his compatriots: "Let's not kid ourselves, the current social climate threatens to explode, the situation is unstable. Poverty and rage are growing everywhere." More than half of the French expressed their readiness to support the intervention of the armed forces to establish order in the country.
Nikolai Ivanov
Photo: AFP/EAST NEWS
Article Categories:
Politics