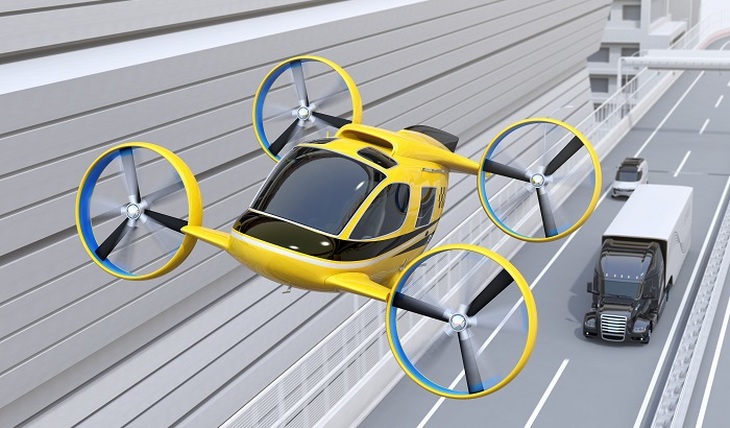 The plot from the famous film "The Fifth Element" becomes a reality in the suburbs.
Specialists of the Central Aerohydrodynamic Institute named after V.I. NOT. Zhukovsky (TsAGI) are working on the creation of a flying car.
The aircraft was named "Era". It is already known that its design cruising speed will be 350 km / h, and its flight range is 350 km. So far, the work is at the research stage, but experts are confident that they will be able to build this amazing unit, which will be in demand among operational services and in civilian life.
"The field of application is very wide," says Alexander Kornushenko, head of the aerodynamics department of TsAGI. – But above all, of course, these are medical and emergency services, as well as freight transport networks.
For understanding: we are talking about the creation of a vertical take-off and landing aircraft, the design and control system of which is much simpler than the existing rotary-wing machines.
"The development of composite materials and the development of the technology for their manufacture allow us to speak quite seriously about the possibility of developing such machines," emphasizes Kornushenko. – The idea is to create a scientific and technical groundwork in the class of similar units and have a technical solution when an order is received for their development.
But don't expect such cars to replace cars anytime soon. Experts believe that Era-type devices will evolve, but this is for many years, if not decades.
– Testing the operation of such devices by specialized and civil services will allow adjusting technical solutions and parameters, – says Alexander Kornushenko. – But the use of devices of the "Era" type in civilian life is a separate state program.
According to the scientist, negligence in the rules and requirements of flight safety when introducing individual aircraft is unacceptable.
It is not yet known whether the car will be launched into mass production. But experts are glad that the first and very important step has already been taken.
Andrey Knyazev.
Photo: ADOBE STOCK
Article Categories:
Economy