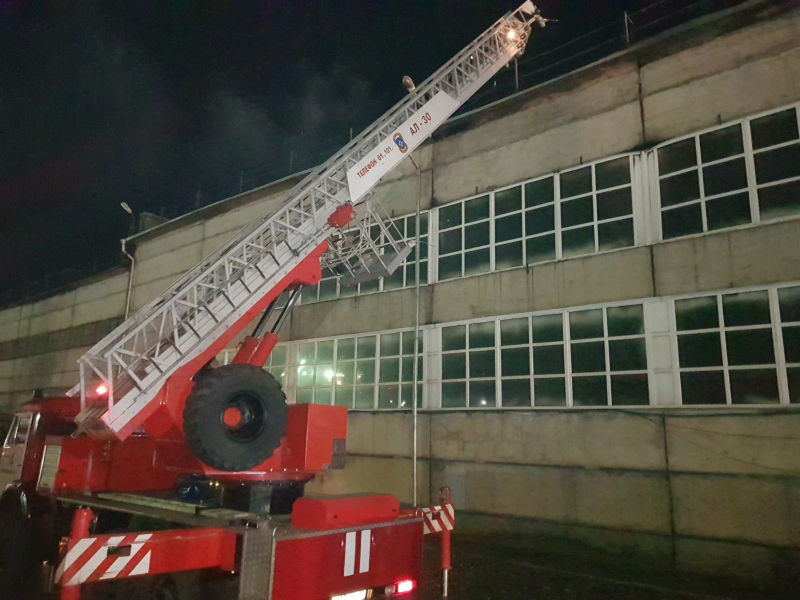 Main Directorate of EMERCOM of Russia for the Republic of Khakassia
A fire broke out at a coal mine in the Ust-Abakan region of Khakassia, Interfax reports, citing the press service of the republic's Ministry of Emergency Situations. Information about a fire in a building on the territory of the mine was received on Sunday at 18:22 (14:22 Moscow time). The department said that "an increased call rank has been announced."
It is noted that 38 people and 12 pieces of equipment were involved in extinguishing from the Russian Emergencies Ministry.
At 21:06 (17:06 Moscow time) a "high-rank fire" call in the municipality of Ust-Abakansky district, 9 km from the 9th village, was localized. According to the Ministry of Emergency Situations, there were no casualties. 40 people and 11 pieces of equipment continue to work at the site.
Later, the press service told the agency that a depot building had caught fire on the territory of the coal mine. As the interlocutor of the agency said, the roof is being laid. There is no information about the victims yet, he noted.
The TASS agency was informed by the press service of the Investigative Committee for the Krasnoyarsk Territory and the Republic of Khakassia that the depot, according to preliminary data, is leased by Promtrans LLC at the Chernogorsk open pit mine.
Open-pit mine "Chernogorskiy" began its work in 1959.
Article Categories:
Politics