The Russian leadership is interested in turning Belarus into a parliamentary republic. There is no place for Alexander Lukashenko in such a coordinate system, political scientist Arseniy Sivitsky said.
Moscow and Minsk have different positions on the constitutional reform in Belarus. The Kremlin demands from Alexander Lukashenko to release political prisoners and insists on a dialogue between the authorities and the opposition - Svetlana Tikhanovskaya, Viktor Babariko, Valery Tsepkalo, said Arseniy Sivitsky.
In his opinion, Moscow is not satisfied with the current super-presidential regime in Belarus. Vladimir Putin is interested in returning the fraternal republic to a parliamentary or parliamentary-presidential form of government, the expert said.
"The ultimate goal of the national dialogue and constitutional reform for the Kremlin is regime change - taking Lukashenko out of the political game," Sivitsky is convinced.
The Belarusian leader cannot ignore Moscow's position. Moreover, the West is making the same demands on the official Minsk, Sivitsky recalled.
Despite the narrowing of the space for maneuver, Lukashenko is trying to play his game. The Belarusian leader is interested that even after the constitutional reform he found a place in the renewed political system, Sivitsky said.
The political scientist predicts an aggravation of the conflict between Moscow and Minsk. Lukashenka does not want to follow the Kremlin's lead and does not intend to fulfill the above requirements, the expert stated.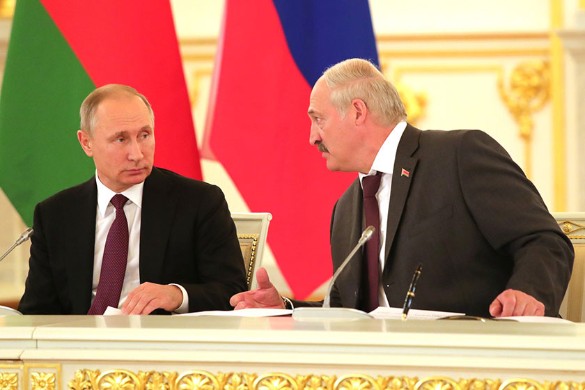 Earlier, the constitutional reform in Belarus was commented on by Russian Foreign Minister Sergei Lavrov. He called on the leadership of the republic for a nationwide dialogue. It is necessary to involve all political forces in it, the head of the department said.
The opposition does not recognize the re-election of Alexander Lukashenko for a sixth term. Mass protests take place in Belarus every week. At a rally in Minsk last Sunday, security officials detained over 600 protesters.
Article Categories:
Politics