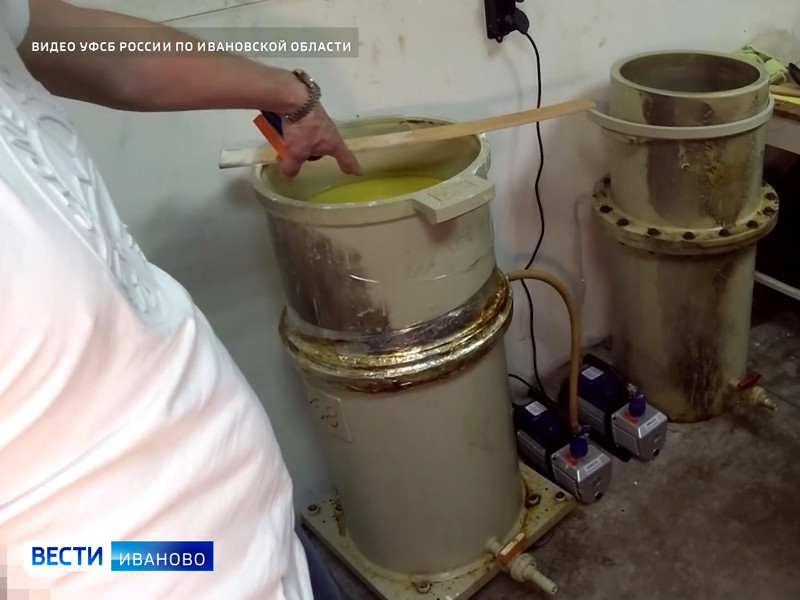 GTRK Ivteleradio / YouTube
The former head of one of the divisions of the Federal Drug Control Service (FSKN) in Moscow was detained in the Ivanovo region for setting up drug laboratories where migrants worked as slaves, and the potion was delivered in cars with flashing lights.
"A resident of Moscow has been detained – the former head of one of the subdivisions of the Federal Drug Control Service for the city of Moscow and the Moscow region, who is the organizer of underground drug laboratories," the regional department of the FSB reported on Tuesday. The ministry's commentary is quoted by RIA Novosti.
According to the intelligence service, the detainee was in charge of the drug business and controlled financial flows.
It is noteworthy that luxury cars equipped with special signals and devices for concealing registration plates, as well as uniforms with insignia of the FSB of Russia, were used for the distribution of drugs in Central Russia.
According to the investigation, foreigners who were in the position of slaves worked in the clandestine production. They were "forcibly held under the threat of physical harm."
As part of the investigation, 15 alleged accomplices of the former drug police officer were detained. Among them are the heads of the cells of the criminal community in Moscow, Kabardino-Balkaria, the Vladimir region, as well as ordinary participants from these and other regions (Saratov, Volgograd and Ivanovo regions).
Among the defendants was "one of the Ivanovo leaders of the local government." According to IvanovoNews, the detainee headed the Sobolevskoe rural settlement of the Yuryevetsky district. What role he played in the drug business is not specified.
Of the 16 defendants, 14 are in custody, the other two are under house arrest. More than 59 kilograms of drugs were seized, over 10 tons of a solution, from which drugs were subsequently supposed to be isolated with the help of chemical reactions, as well as many reagents and equipment intended to organize two clandestine drug laboratories.
In addition, 8 units of firearms, 730 cartridges of various calibers and devices for silent shooting were seized.
The detainees face prison terms up to life.
Article Categories:
Politics