09:05, 01/27/2021
Valeria Agikyan met with a blogger in Novosibirsk.
27-year-old David Manukyan broke up with 35-year-old Olga Buzova, with whom they have been in a relationship since 2019. The blogger has not yet commented on the situation, but he has already thanked the fans for supporting him during this difficult life period. And here is his ex-lover Valeria Agikyan stated that David had tried on the role of a sufferer several years ago.
Before his popularity, David lived in Novosibirsk. There he practiced ballroom dancing and made progress. Manukyan became the winner of the Russian championship and the silver medalist of the world dance championship. At that time he met the dancer Valeria Agikyan, who at that time was his rival. The couple had an affair. At the beginning of the relationship, David showed himself great: he was caring and considerate. However, after a while, feelings cracked. Valeria began to notice that her lover began to exert a psychological effect on her and tried to instill that she would not be able to achieve any heights in dancing.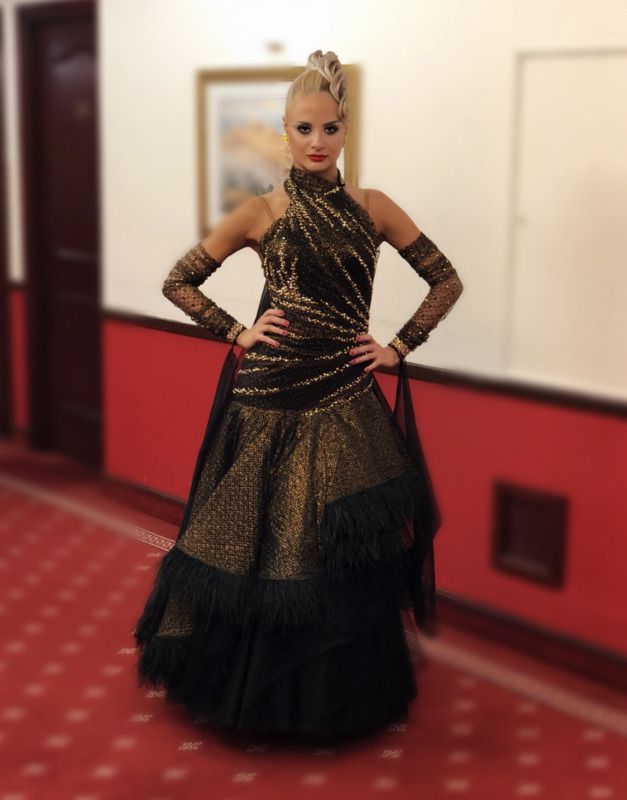 Valeria Agikyan
"He began to brainwash me that dancing is debauchery, politics, that I won't achieve any results, I won't be able to make money. I have to go to Novosibirsk and be a housewife, "Agikyan recalled. Valeria did not tolerate the pressure against her. The girl decided to part with the dancer. "I decided that I have to run away from such a person, who says that I can't do anything and I am not worthy of success," the dancer said.
When Manukyan became popular, in his interviews he began to talk about his former lover, but, according to Agikyan, he often distorted the facts. "He is trying to ride on the image of a sufferer, to somehow hurt me and defame my name. I have no grudge against David. I was very surprised when I heard so many negative comments about myself from David's interview. The feeling that he remained in a transitional age or is trying to earn himself a rating, subscribers, "- said Valeria in a conversation with" Moscow 24 ".
David Manukyan and Olga Buzova
Note that Olga announced the separation on January 22. It happened two days after her birthday. David was on it, but even then the couple had a discord. "We are no more. I am a free girl. I have to write this so that there are no unnecessary questions, because a person creates terrible and incomprehensible things for me. I beg you not to ask any more questions. Help me survive now. I am grateful to him for the moments of happiness. I loved and love, "Olga said in her microblog on Instagram (the spelling and punctuation of the authors hereinafter are given unchanged. Prim. line.).
Later, Buzova made public her personal correspondence, from which the public was able to learn that David allegedly raised a hand against her. In addition, Olga said that her lover was unfaithful to her. By the way, the blogger's mother denied Buzova's accusations against her son. Moreover, Anna Manukyan stated that it was Olga who was unfaithful in this relationship, and also stated that she had problems with alcohol.
David is now taking part in the "Dancing with the Stars" project. There he first commented on the separation from Olga. "Unfortunately, this is life. Anything that begins may end. Unfortunately, this was a passed stage, "the blogger noted. By the way, during the celebration of her birthday, Olga reacted to the words of her former lover, saying that she had invited only those people for whom she had "not passed the stage".
David Manukyan and Olga Buzova
Read also:
Olga Buzova and David Manukyan, after a public quarrel, unsubscribed from each other on Instagram
Olga Buzova with tears in her eyes asked everyone who was not indifferent to block David Manukyan on Instagram
A video appeared of Olga Buzova and David Manukyan quarreling at the singer's birthday
Article Categories:
Show Business