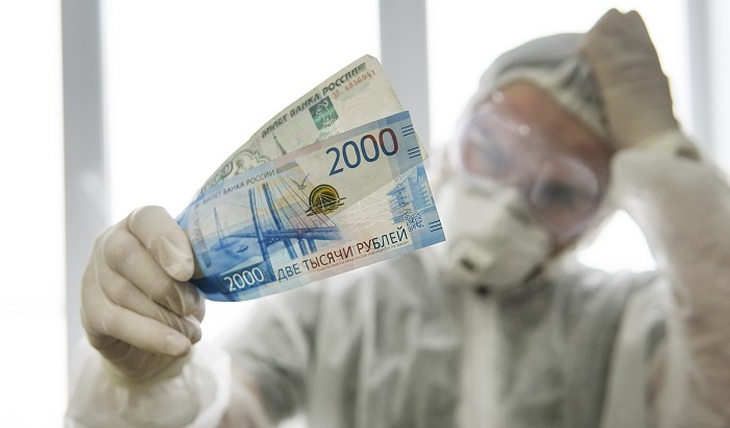 If in the spring of 2020 many doctors were afraid to go to the red zone because of the risk of getting sick, now the medical staff literally runs there because of the opportunity to earn money.
At the same time, there is no one to treat people in ordinary hospitals and clinics.
An employee of one of the hospitals in Siberia, on condition of anonymity, said that because of the opportunity to make good money in kovidny hospitals in the medical teams of the country there are endless conflicts.
"A nurse in an inconspicuous hospital earns 25 thousand rubles a month, a doctor – 40 thousand. In a covid hospital, she earns 90 thousand rubles for the same rate, and the doctor – 150 thousand, "this woman cites the figures.
Employees of ordinary hospitals and clinics are released into the red zone. New doctors are not recruited there, which means that those who remain are forced to do double or even triple the amount of work for the previous tiny salary. No wonder people feel left out.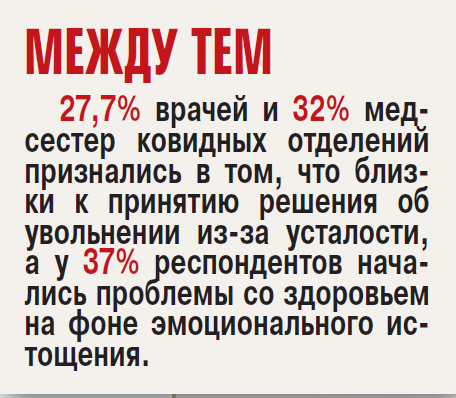 "There is a conflict within the teams – who will go to work in the covid hospital for good money, and who will remain to provide emergency assistance. Although there is a lot of undifferentiated covid, it is both pneumonia and just an infection. And the pay is very low, "the woman explains.
Experts say that the desire to earn money has a bad effect on the professionalism of doctors. Young people tend to go to the red zone, because it is often the only way to get decent money. Someone has been working here for the second year. At the same time, the training of the main specialization has practically started. "Time is wasted to acquire professional skills in a particular specialty of a cardiologist, pediatrician or general practitioner. They have studied covid, but they know nothing else. At the same time, other diseases have not gone anywhere, "the expert complains.
According to the Ministry of Health, Russia lacks about 150 thousand nurses and nurses. The personnel deficit is approximately 12-15%. That is why the head of the Ministry of Health, Mikhail Murashko, speaking at a meeting of the profile committee of the State Duma, suggested that doctors and nurses who had retired should return to clinics. According to the minister, such a process is already being observed in many regions. But at the same time, there is a certain legal conflict. "We urge retired doctors to go to work and at the same time insist that people of the older age group should go to the home regime," says Valery Samoilenko, executive director of the Association of Nurses of Russia. And the president of the League for the Protection of Doctors, Semyon Halperin, said that Murashko's proposal was another confirmation of the actual collapse of domestic health care.
Natalia Purtova.
Photo: ADOBE STOCK
Article Categories:
Health