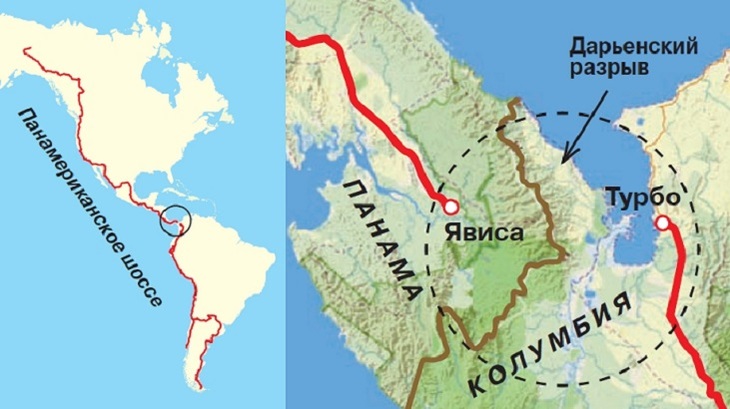 Tens of thousands of migrants each year make their way to the United States through the jungle on the border of Panama and Colombia, where the Pan American Highway drops 100 km.
This is the Darien Gap – a wild, densely forested area, where there are no roads and settlements, and danger is at every turn. Someone falls off the rocks, someone becomes a victim of robbers. But the people stubbornly go to their dream, thus trying to reach the United States.
The German weekly Der Spiegel tells about the most dangerous section of the migration route. It is a rain jungle route linking Colombia and Panama. The refugees walk it in about 10 days. The builders of the world's longest Pan-American highway (30 thousand kilometers long) could not overcome this almost 100-kilometer stretch – because of the high swampiness, it is impossible to build here. This is how the Darien gap was formed. Migrants from all over the world come to Colombia to venture from there on a foot crossing through Darien and get to Panama, and only then continue their way to Mexico to the border with the United States.
Der Spiegel writes that the path through the jungle is the most dangerous of all possible. This wetland is filled with poisonous plants and snakes. On the way, refugees encounter a turbulent river flow, abrupt changes in the terrain, and extreme humidity. But the main threat is the "two-legged predators" – numerous drug couriers who do not hesitate to add the pennies of the unfortunate refugees to their main income.
"If you don't have the money to buy you off, they kill you," admitted to reporters one of the refugees, whose 12-year-old daughter was hacked to death with a machete in front of her parents.
But, despite all these horrors, only this year 90 thousand migrants tried to cross the Darien Gap. The military of Panama and Colombia are trying to patrol this area, but it is impossible to take full control of it – even they cannot resist the powerful drug dealers.
In the meantime, the United States began to deport migrants to wherever they had traveled with such pain. In recent weeks, dozens of flights have returned home almost 8 thousand illegal immigrants.
Nikolay Ivanov.
Photo: AdobeStock
Article Categories:
Politics