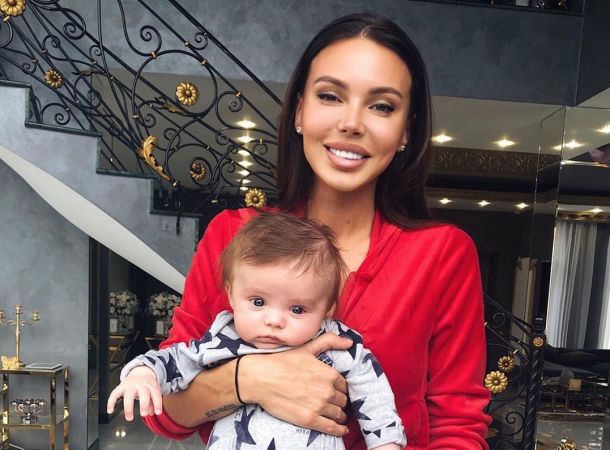 Oksana Samoilova and her husband rapper Dzhigan continue to live under the same roof, despite Samoilova's declaration of divorce. Recently, it turned out that the eldest daughter of Oksana and Denis decided to move away from her parents, however, for a while.
Nine-year-old Ariela left her parents' house and moved to her grandmother. Obviously, the child did not leave his parents forever, but only for a few days, possibly for several weeks. However, it is noteworthy that neither Samoilova nor Dzhigan can say when the child returns to the family. Oksana only assumes that Ariela left for her grandmother and grandfather for a short while.
"Ariela is missing in the photo. But she decided to move to the cottage with her grandparents for a week, "Oksana wrote on her personal blog.
In any case, Samoilova is not worried about the elder heiress, believing that she can spend time with her grandfather and grandmother at the dacha more profitably than at home. The fact is that Samoilova's children are too attached to television and cartoons. As a mother with many children, if you do not limit children, they are able to spend all day on the couch in front of the TV.
Earlier, we recall, Dzhigan explained how addicted to drugs.
Article Categories:
Show Business