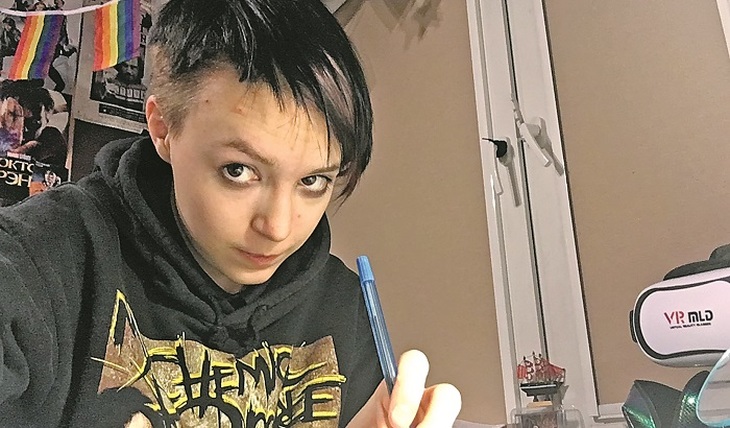 Anna Maria, who became Serezha, talked about her relationship with her father, her mother's drunkenness and the desire to change sex.
While Mikhail Efremov is steaming on a bunk, he has one more son. The actor's daughter Anna Maria declared herself a man. And she confessed to terrible problems with the psyche, which was mutilated in childhood …
Strange appearance, informal behavior, shocking actions – Anna-Maria Efremova has always attracted the interest of a curious public. But the fatal accident through the fault of her father untied the girl's tongue. Even during the trial, she began to reveal terrible secrets that had been hidden for many years behind the closed doors of her house. And the recent confession of Anna Maria was dubbed "the manifesto of a man who was always considered superfluous and unnecessary."
"I'M A BOY!"
20-year-old Anna Maria first declared herself a non-binary person – one who does not identify herself as a particular gender. Took a pseudonym Aam Tillmari… And now she changed her mind – and from now on she considers herself a man. Claims to experience unpleasant sensations when she is perceived as a girl – comparing this to tight clothing that hinders movement. She changed her dresses to a leather jacket with spikes and from now on asks to call herself Seryozha. True, going under the surgeon's knife to cut off one thing and sew on the other is not part of her plans – Efremov's daughter will not change the sex, because "sensitivity is lost." But he is thinking about hormone therapy, and by the age of 25 he plans to change his passport.
"They often tell me that I'll play enough, give birth to a baby, find a husband with a big dick, and I will have a wonderful traditional family," says Anna-Maria-Seryozha. – And every time I want to smile and bet on a bottle of whiskey. Because nothing will change!
She began to feel like a stranger in her own body at the age of 12. Around the same age, she confessed to her father that she liked girls. To which the actor joked: "Well, me too."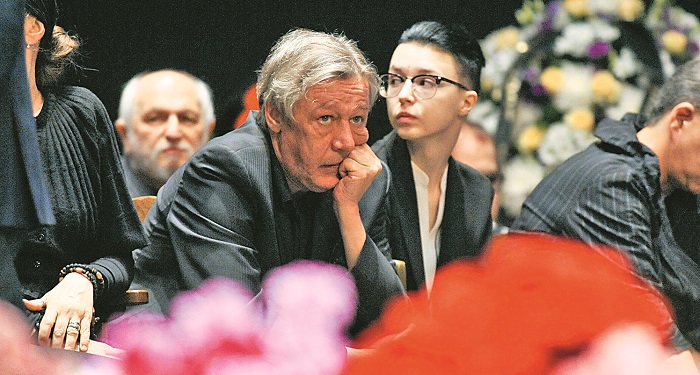 Anna Maria calls her father "a real parental figure", and he always treated her daughter with love. The girl has not yet told him about her transformations, she says: "Let him continue to remain in blissful ignorance." But in the Belgorod colony, where Efremov spends time, there is a library and subscribes to newspapers. So the father, of course, knows everything …
"BILA'S MOTHER UNDER THE SONGS OF ZEMFIRA"
Girl's mom, actress Ksenia Kachalina, – the fourth wife of Mikhail Efremov. Thin, with naive bottomless eyes, she could have become a movie star, but drowned her career in alcohol. Today the 49-year-old woman is a pitiful sight. Her luxury apartment not far from the Kremlin turned into a trash heap filled with cigarette butts and empty bottles. Instead of an aristocratic appearance – dirty hair, swelling and bruising, incoherent speech.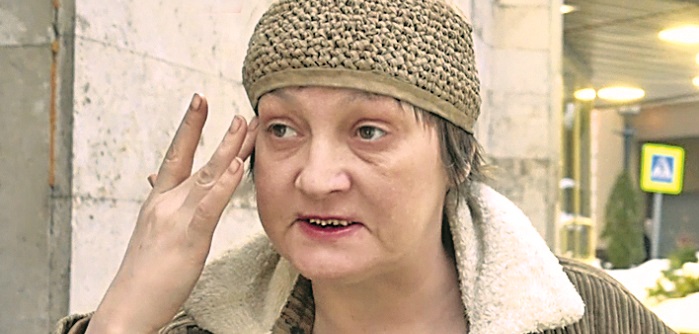 Anna Maria confesses that she does not feel love for her mother at all and constantly forgets her face.
– Why am I so thin? From underfeeding in childhood. I grew up like Mowgli, says the newly made Seryozha. – Now I have problems precisely because of my mother's attitude towards me in childhood. She was a person with serious illnesses. She raised not only her hand to me, but also a knife for the fact that one night she decided to drink some water. Mom loved Zemfira very much, drink and beat me under Zemfira.
After the divorce of her parents, she lived for 10 years in an atmosphere of fear, until her father took her to him – Mikhail Efremov sued his daughter from his ex-wife. But with a stepmother, a sound engineer Sofia Kruglikova, Anna Maria did not find a common language.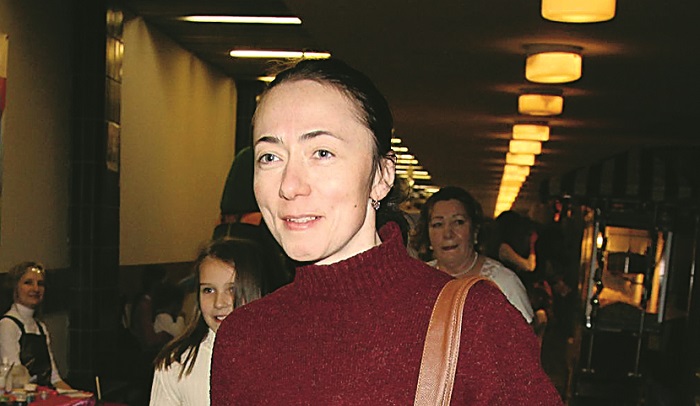 – There were tense relations, – admits the daughter of Efremov. "Then my father put me up separately and picked up the governess. She was a wonderful woman, but with mental problems. We lived with her for seven years until I graduated from school.
According to Anna-Maria, she secretly ran to the psychotherapists, who pulled her out of endless depression, and swallowed antidepressants in packages. And dad kept her all his life.
"HE DIDN'T HURT ME, BUT HURTED"
Anna Maria has always been on her own. She got her first sexual experience at the age of 15 and remembers it with a shudder.
– I trusted this man, we became very close, but he was 27. When a 27-year-old meets you at 15, it is postponed on the psyche. He did not offend me, but injured me. The relationship was two years old. I wanted to introduce my dad, but he was busy with business.
She is on her own today. Is that the godmother Renata Litvinova comes in a couple of times a month. But most of the time, the girl is alone, although she needs help. Panic attacks, bouts of uncontrolled aggression and hysteria, nightmares – she has to cope with all these consequences of a difficult childhood on her own.
Every month Renata Litvinova gives Anna-Maria 40 thousand rubles, and her stepmother pays for the apartment. There is no permanent job – the girl sometimes earns on talk shows with her revelations and for 400 rubles is ready to tell fortunes to everyone on tarot cards. She dropped out of philology, took a great interest in programming and plans to become a famous blogger. "Songs, vidos, jokes on Twitter – wait, everything will be," promises Anna-Maria. In the meantime, she continues to fight with herself:
– I'm tired of being judged through the prism of the achievements of my relatives. The daughter of Mikhail Efremov is a stigma that has been stuck on you and you will never wash it off …
Ffrom B. TORemera,
Avilov Alexander / Agency "Moscow"
Article Categories:
Show Business