Bari Alibasov and Lydia Fedoseeva-Shukshina got married two years ago. But soon problems arose in their marriage, right after the actress rewrote her apartment to the producer. Alibasov recently announced his decision to divorce his wife, but then he took his words back.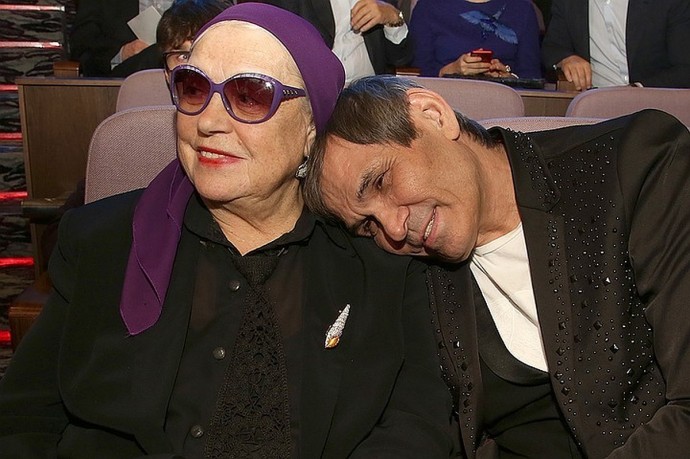 The youngest daughter of the artist convinces her to end the marriage, which did not bring anything good.
"Never (I declare with full responsibility) Alibasov did not live with my mother, either on his own or on her territory. And even more so, he had no intimate relations with her. I read with horror his mocking interviews immediately after the wedding, with a hint of how they are having a sweet honeymoon with Lidusya. Vile smirks and ambiguous hints ... And complete disrespect for her as a woman, a person, a person, "Olga Shukshina said in an interview with" Interlocutor ".
Lydia Nikolaevna herself first wants to talk to her husband, but he does not get in touch.
Article Categories:
Show Business