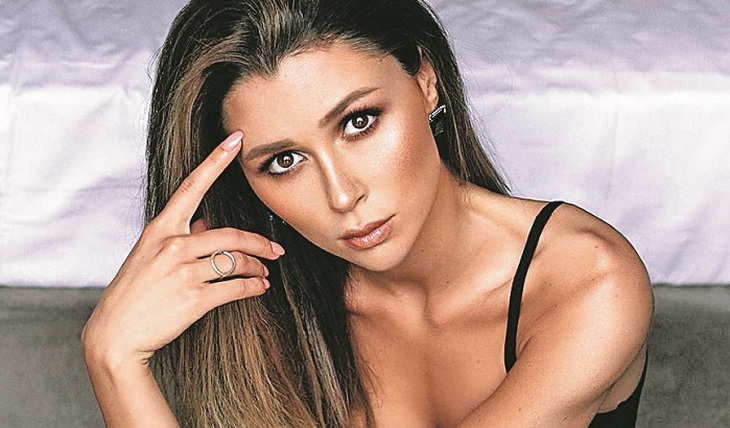 Anna Zavorotnyuk: "Mom's illness turned my life upside down."
Relatives of Anastasia Zavorotnyuk do not comment on anything related to her illness. This decision was made in the family three years ago, when it became known about a serious diagnosis. And all this time, only the eldest daughter of the Beautiful Nanny sometimes shows emotions and shares at least some information about the actress …
"I went to the doctor this week, just an examination," 25-year-old Anna recently said on her Instagram page. – Two women in the office. In a place where you don't expect any personal questions at all. And suddenly it begins: "Is it true what they write? And then, and behold? Oh, I was crying when I found out. " When I found out, I cried … ".
"WHEN I RECEIVE – I WILL TELL EVERYTHING"
Anastasia Zavorotnyuk became aware of the serious illness in 2018. As it turned out, the actress was diagnosed with glioblastoma of the brain – the most aggressive form of cancer. The exact same tumor killed in due time Zhanna Friske… But much more was known about Jeanne during her illness. And the relatives of Zavorotnyuk immediately refused to publicly cover the family drama. They did not comment, did not go to talk shows. Moreover, for a long time they categorically denied the presence of the disease. For the first time, Anastasia's exact diagnosis was made two years after the incident. Moreover, at the highest level: during a meeting on the development of genetic technologies with the President of Russia, the director of the Institute of Molecular Biology spoke about this Alexander Makarov… He said that a new method of treating malignant tumors has been developed in the institution entrusted to him – with the help of specially selected viruses that destroy cancer cells. And he noticed that the technique can be effective, including in relation to glioblastoma, which was found in Anastasia Zavorotnyuk:
– Relatives gave us the cells of her tumor, we multiplied them and have already picked up the viruses that kill these cells.
It is not known whether they tried to treat the actress with the help of the innovation. But in any case, oncology cannot be quickly dealt with – even by the "wave of" magic viruses. Therefore, it is hard for everyone – both the patient himself and those who are nearby. Anna Zavorotnyuk admitted that her mother's illness turned her life upside down. And the girl had a chance to learn from her own experience what clinical depression is:
– I was treated for a year and a half, and I still do it. When I recover completely and find the strength to tell you my story, I will definitely do it, as I want to help and suggest some things to people who are going through difficult situations.
WHERE ARE THE MEDICINES FOR TREATMENT?
The main treatment of cancer patients in our country is carried out at the expense of the state. But here the key word is "basic". And these are not all expenses. You have to buy expensive supporting drugs at your own expense, pay for procedures, special meals, the services of nurses, masseurs, physiotherapists and much more. And in general, the family needs to continue to live on something. Moreover, Nastya and her husband Petra Chernysheva little Mila is growing, immediately after the birth of which the artist fell ill. The child also requires considerable expenses today.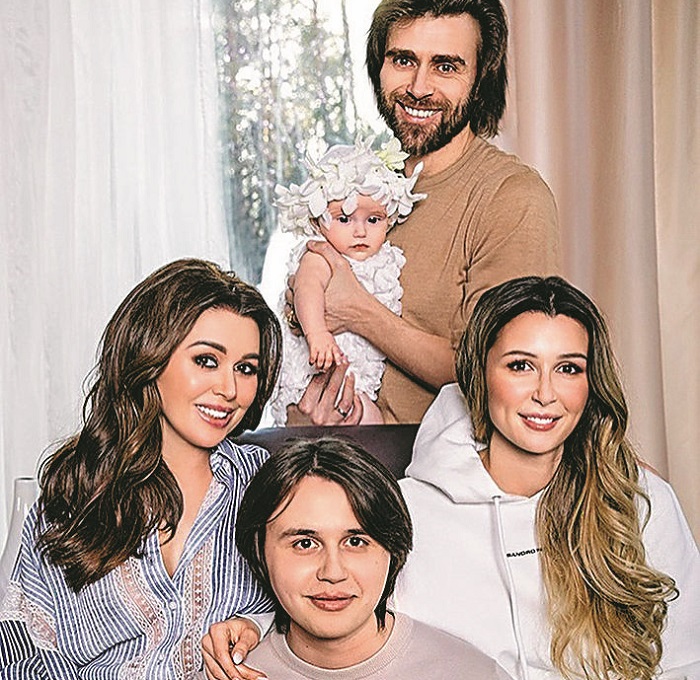 In general, colossal money is needed. Where to get them from? Those close to Zavorotnyuk did not announce a charity fundraiser, as was the case with Zhanna Friske. None of them "we will be grateful for any help, grateful for every penny from the people …". No and no! We decided to cope on our own. At first, Peter was the only earner. They say he worked hard – he gave private lessons in figure skating, put on choreographic programs for athletes, including foreign ones, participated in ice shows. In a fairy tale on ice Tatiana Navka Ruslan and Lyudmila played the main role – Ruslana.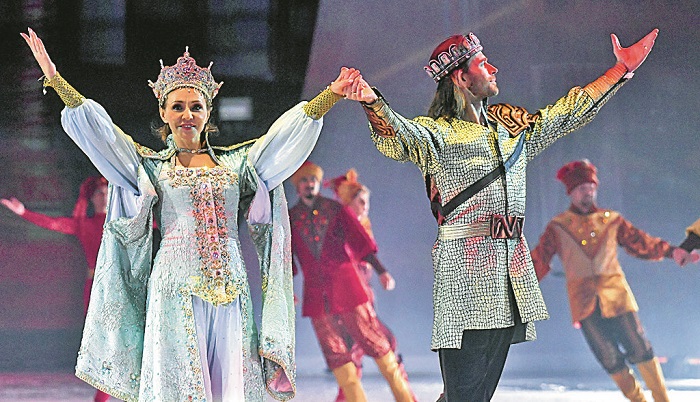 On the eve of the premiere – in December 2020 – he starred with Navka for a promo interview. Then everyone noticed how he lost weight, grew and aged … After all, one fights for his beloved! But in fact, Nastya's children from a previous marriage, Anna and Michael, came to his aid.
THE SON ALSO STARTED EARNING
Anya studied in the USA, lived there, and built a career as a producer. But as soon as my mother fell ill, she returned to Russia. She settled in the family "nest" – in a cottage in the village of Krekshino near Moscow. And she became a blogger. She has her own Instagram page. It is not very well promoted yet – there are a little more than 200 thousand subscribers. But this also allows you to earn some money on advertising contracts. Zavorotnyuk Jr. advertises everything that comes along – from perfume to chocolates. To increase her audience, she tries to share with subscribers all the details of her life (but not her mother's illness!). And he admits:
– I am a closed person, and if it were my will, I would keep absolutely everything in myself, it's easier for me. Sometimes you just want to become invisible.
But she will not be able to become invisible – she must be in sight to be useful to her relatives. First of all – mothers. Now 20-year-old Michael has followed in the footsteps of his older sister.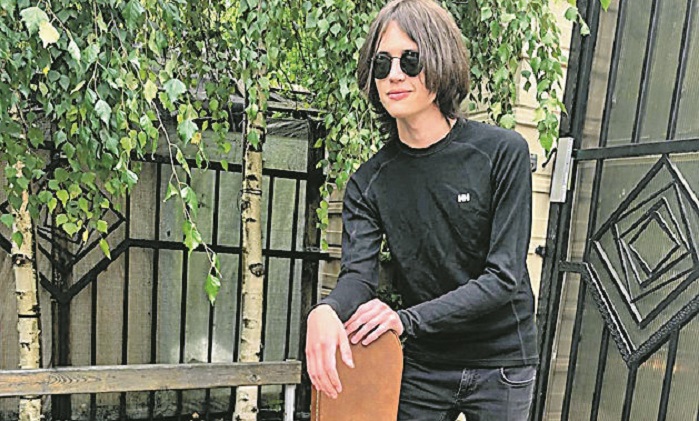 He is a student at MGIMO. I used to avoid publicity. But recently he also started an Instagram account and began to upload videos there where he plays the guitar. The guy wrote about one of his first videos:
"This is the dumbest video ever! What am I doing with my life, Lord? "
But the girls really liked the internet debut of a nice guy, Michael had a lot of fans. It will be promoted – and will also help the family!
Photo: Kiselev Sergey / Agency "Moscow"
Article Categories:
Show Business