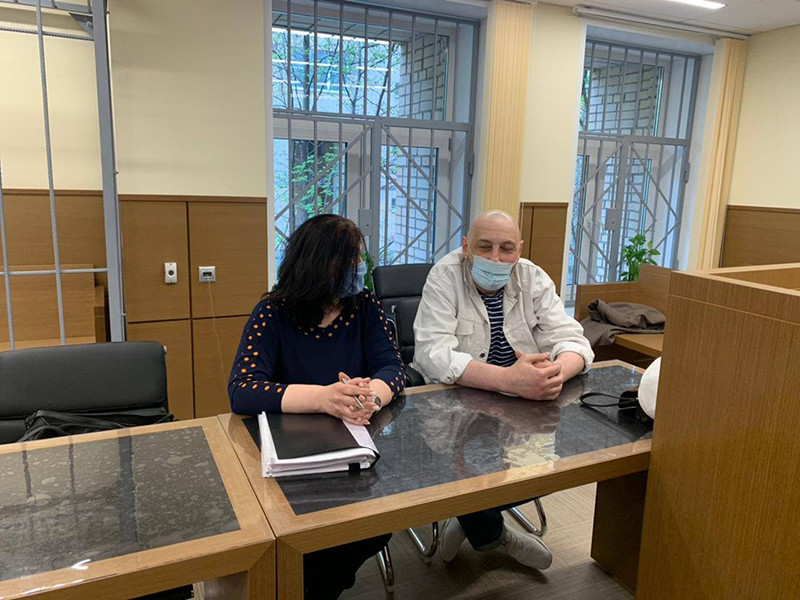 Moscow courts / t.me
The Presnensky Court of Moscow found Tevan Badasyan guilty of knowingly giving false testimony at the trial about a fatal accident involving actor Mikhail Efremov, the press service of the court told TASS. He was sentenced to a year of correctional labor with a 10% deduction from his salary.
The current verdict of the court says that Badasyan gave false testimony out of personal interest and to help Efremov avoid criminal liability. His wine under Part 1 of Art. 307 of the Criminal Code of the Russian Federation ("Giving deliberately false testimony") is confirmed by checking the testimony on the spot and by scanning the location of his phone. The state prosecutor demanded that he be sentenced to a year and 10 months of corrective labor with a 10% deduction in favor of the state. The accused asked to acquit him and now intends to appeal the verdict.
The Ministry of Internal Affairs of Russia previously announced the initiation of three criminal cases against witnesses who knowingly gave false testimony in the case of an accident involving Efremov. These witnesses were questioned at the request of the former lawyer Elman Pashayev. Two of them, Andrey Gaev and Alexander Kobets, claimed that they were the first to be at the artist's car at the time of the accident. According to them, it was not Efremov who was driving, but an unknown young man who began to threaten them. The third witness for the defense, Tevan Badasyan, said that two hours before the accident, he saw some unknown person getting into Efremov's jeep parked near the bar.
When sentencing, the court concluded that the testimonies of three witnesses contradicted the evidence collected in the case and were unreliable. A criminal case was initiated against Gayev under Part 1 of Art. 307 of the Criminal Code of the Russian Federation (knowingly false testimony of a witness), he faces a fine or correctional labor. Earlier, the state prosecution asked to appoint Aleksandr Kobtsa 1 year and 10 months of correctional labor in the case of perjury.
An accident involving Mikhail Efremov happened on Smolenskaya Square in Moscow on the evening of June 8 last year. The actor in a Jeep Grand Cherokee crossed a double line, drove into the oncoming lane and crashed into a Lada van, the driver of which, a courier of the online store Sergey Zakharov, died a few hours later in the hospital.
The examination established that at the time of the accident, Efremov was drunk, and traces of drugs were also found in his blood. As a result of the high-profile trial, the Presnensky court sentenced the actor to eight years of general regime, but the Moscow City Court later reduced this term by six months.
Article Categories:
Politics