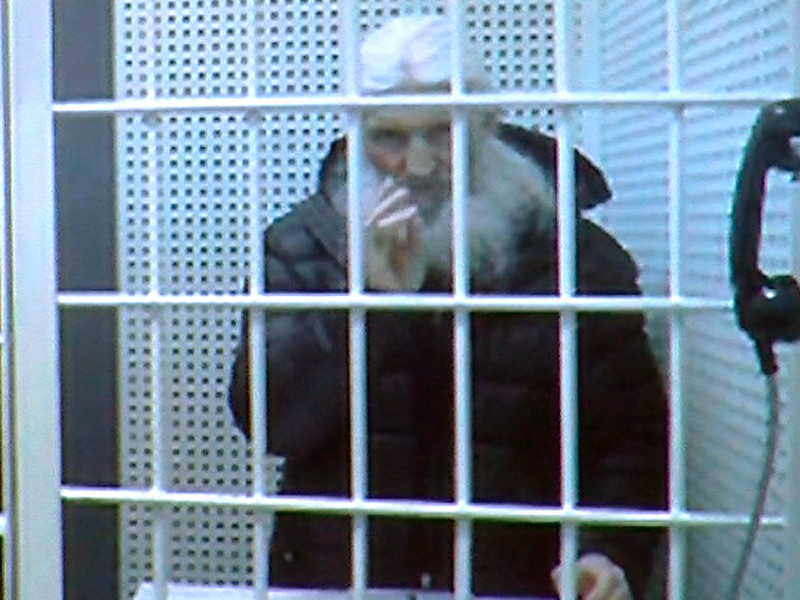 Moscow City Court / VKontakte
The Arbitration Court of the Sverdlovsk Region refused to involve the former Schema monk Sergius (Nikolai Romanov) in the proceedings on the ownership of the temple on the territory of the Sredneuralsky Monastery due to his lack of rights to the object and the site on which it was built, follows from the materials of the court.
For a similar reason, the court refused to bring several nuns of the monastery to the proceedings.
Also in the documents of the court it is noted that when considering the claim, no evidence was provided that the temple was erected by the ex-schema-abbot "from his materials, on his own, at his own expense." The customer was recognized as the Yekaterinburg Diocese (Sredneuralsky Convent).
On October 20, 2020, the Yekaterinburg diocese filed a lawsuit with the Arbitration Court of the Sverdlovsk Region against the administration of Sredneuralsk demanding to recognize its ownership of the church building on the territory of the Sredneuralsky nunnery, whose spiritual father was Sergius. On February 10, the court fully satisfied him.
On December 29, 2020, the Basmanny Court of Moscow authorized the arrest of ex-schema-abbot Sergius, who was detained at night in the Sredneuralsky women's monastery. He was charged under Part 3 of Article 110.1 (inducement to suicide), Part 3 of Article 148 (violation of the right to freedom of conscience and religion) and Article 330 of the Criminal Code of the Russian Federation (arbitrariness). The defense appealed against the arrest of Sergius, but the Moscow City Court found it legal on February 8.
Ex-Schema monk Sergius, defrocked in the summer of 2020 for violating the priestly oath, monastic vows, a number of apostolic rules and church canons, was excommunicated on September 10. He has repeatedly stated that he does not intend to leave the Sredneuralsky Convent.
Article Categories:
Politics