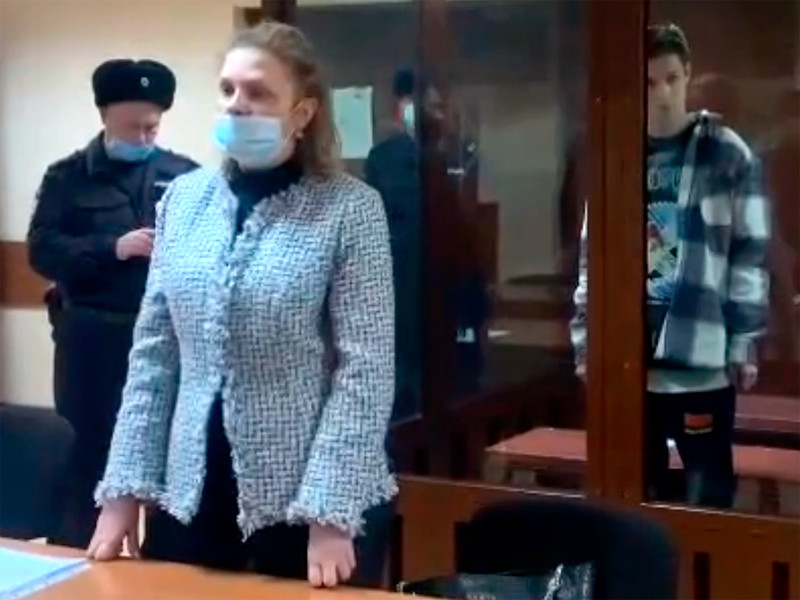 Moscow City Court / VKontakte
The Presnensky District Court of Moscow has arrested 18-year-old TikTok blogger Konstantin Lakeev in the case of the attack on the car of the Federal Security Service on January 23. This was reported to "MBH Media" in the press service of the court.
"The court granted the investigation's petition to choose a preventive measure in the form of detention against Konstantin Mikhailovich Lakeev, for a period until March 23, 2021," the court's press service told Interfax.
Konstantin Lakeev (known on the social network as Kostya Kievsky) was accused of hooliganism (part 2 of article 213 of the Criminal Code of the Russian Federation) and deliberate damage to someone else's property (part 2 of article 167 of the Criminal Code of the Russian Federation). Only under Article 213 he faces a seven-year prison term.
Tiktoker was detained on the evening of January 26 at the Tiktok House (rented space for joint filming of commercials) in New Moscow. According to investigators, on January 23, Lakeev jumped on the hood of a car with FSB numbers on Tsvetnoy Boulevard during the "Freedom to Navalny!"
At about 7 am on January 27, the blogger got in touch and said that he was in the Investigative Committee. During the arrest, Tiktoker was beaten. According to TASS, at the same time 10 more people were detained who could have taken part in the action.
Lakeyev was kept in the Investigative Committee for two days, during which he was not fed. "They brought (Lakeev to the IVS) tonight. The previous two nights he slept" on a chair in the investigative committee, "where he was interrogated almost continuously. He was not fed for almost two days, his lawyer brought him food. left, "- said a member of the Moscow POC Marina Litvinovich.
The Investigative Committee published a video of Laceyev's remorse. He admitted that he started throwing snow at the car with special license plates and "kicked it several times." The blogger asked for forgiveness "from government officials, from the police, from everyone who is connected with this and not connected" and promised that "more than this 100% will not happen again." Lakeev is charged with damage to property and hooliganism.
The incident, which became the reason for the initiation of a criminal case, occurred on Tsvetnoy Boulevard. Unknown persons broke the glass of a black Toyota Camry with a flasher on the roof and VIP-numbers А838мр97. The protesters poured out onto the roadway, surrounded the car and started shouting at the car and throwing snowballs at it. A minute later the riot police arrived in time to disperse the crowd, and the damaged sedan drove away. Also, some sources reported that the driver of a foreign car allegedly received an eye injury during the conflict with the protesters.
On Tsvetnoy Boulevard, a car with AMR numbers was crashed. The driver is injured pic.twitter.com/xDk4SHpb1P

– Kiev Donetsk resident (@Kyiv_Donetsk) January 23, 2021
Article Categories:
Politics