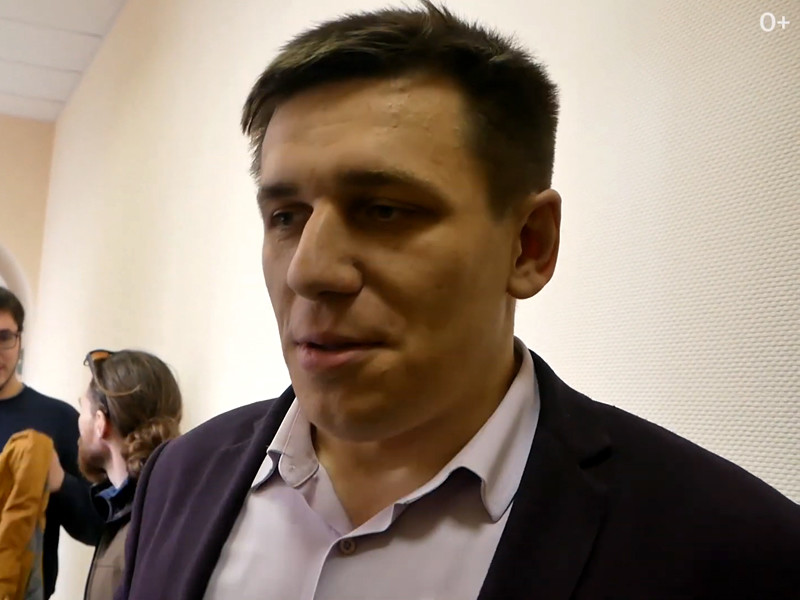 Navalny Arkhangelsk / YouTube
The judge of the Lomonosov District Court of Arkhangelsk, Alexei Valkov, sentenced former coordinator of the local headquarters of Alexei Navalny, Andrei Borovikov, to 2.5 years in a general regime colony for reposting a video for the song Pussy by Rammstein on the VKontakte social network, lawyer Alexei Kychin told Mediazone. This repost was made seven years ago.
Andrei Borovikov was found guilty of distributing pornography over the Internet. Borovikov denied guilt, stressing that hundreds of people published the same clip on the social network. The prosecutor's office asked him for three years in a strict regime colony.
Sexological and cultural expertise concluded that the Pussy clip contains pornographic scenes and does not represent cultural value. According to the investigators, Borovikov allegedly posted the video "with the aim of bringing to the public view cynical, vulgar materials containing no artistic or cultural value, containing images of genitals, sexual intercourse, as well as with the aim of illegal distribution and public display of pornographic materials."
A former volunteer of the headquarters, Alexander Durynin, took part in the operational search activities in the case, who, under the control of operatives, came to Borovikov with a hidden video camera and filmed him removing the clip.
On September 4, 2020, the Oktyabrsky Court of Arkhangelsk fined Borovikov 4,000 rubles under an administrative article on drug propaganda (Article 6.13 of the Administrative Code). The reason was a copy of the video for Decl's song "Legalize" in the social network "VKontakte".
In September 2019, a court in Arkhangelsk sentenced Borovikov to 400 hours of compulsory work under the "Dada article" (Article 212.1 of the Criminal Code – repeated violation of the rules for holding public events).
The song Pussy from the 2009 album Liebe ist für alle da is written on behalf of a sex-obsessed German man who "can't have sex" at home and travels abroad for sexual pleasures without obligation. In the video, the band members act out several stereotypical male roles from porn films, and at the end they have sex; in the regular version of the clip, the nudity is blurred.
Article Categories:
Politics