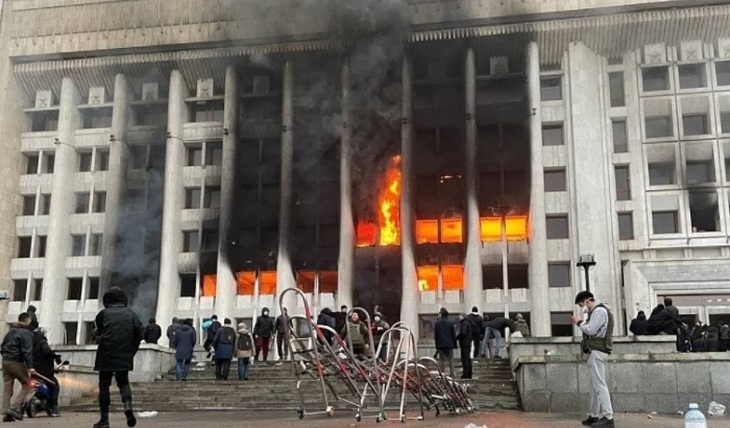 Kazakhstan has come to a natural outcome of its post-Soviet history.
Kazakhstan suffered the fate of the artificial republics that had never existed in the history of the Soviet Union. The republics, which were in a single economic complex with Russia and received significant resources from the Center, decided to become completely independent, but could not find a replacement for Moscow in the person of other sponsors, for example, China, which is not at all interested in their well-being.
As it happened with Ukraine, Kazakhstan flared up not without the participation of its new Western friends. The republic can split into several states, where local clans will rule. More important for Russia is the question of what will happen in Russian-speaking northern Kazakhstan and in the Baikonur region.
The President of Kazakhstan mentioned some foreign provocateurs stirring up protests. At the same time, it is difficult to say which countries he had in mind. Kazakhstani elite do not want to quarrel with theirby them Western partners.
The presidential elections in 2019 were also accompanied by powerful protests; the decision of the new President Tokayev to rename the capital Astana to Nursultan in honor of President Nursultan Nazarbayev, who ruled for 30 years, was quite controversial, against which a significant part of the population protested. And recently, anti-Russian antics of nationalists have become more frequent in the country, which did not meet with due resistance from the government.
Nikolay Ivanov
Photo: Social networks
Article Categories:
Politics