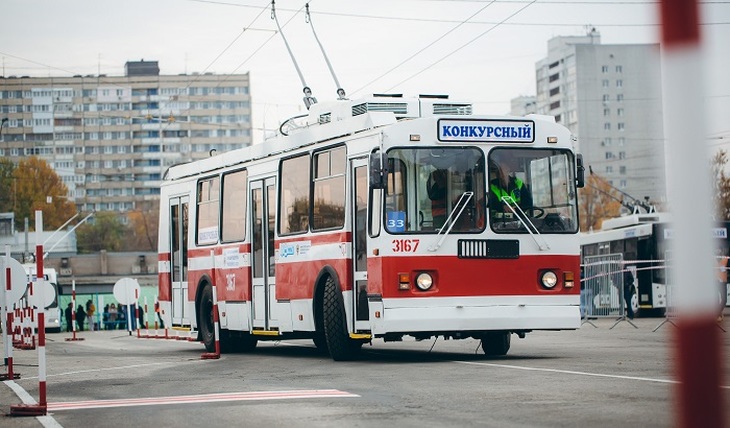 The All-Russian competition of professional skills "The best trolleybus driver" ended recently in Samara.
36 participants from 32 cities of Russia: Abakan, Barnaul, Yekaterinburg, Yoshkar-Ola, Nizhny Novgorod, Sterlitamak, Chita, Engels and other cities of the country came to compete for a prize fund of 500,000 rubles.
The organizers of the competition were the Ministry of Transport of the Russian Federation and the Scientific Research Institute of Automobile Transport (JSC NIIAT) with the support of the Government of the Samara Region and the Tram and Trolleybus Administration of Samara.
The competition was aimed at improving the professional training of trolleybus drivers, identifying the best of them and disseminating best practices, popularizing the profession, as well as improving the quality of passenger service.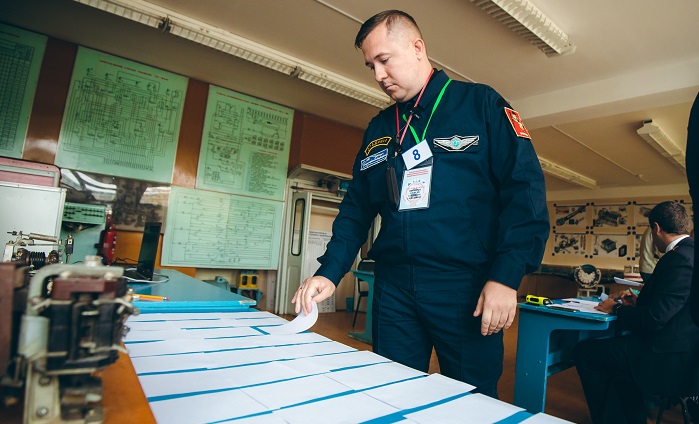 During three days of competition, the participants of the competition demonstrated their skills in driving a trolleybus on special routes, knowledge of its structure, traffic rules, culture of servicing the population and rules for accepting transport before leaving the line.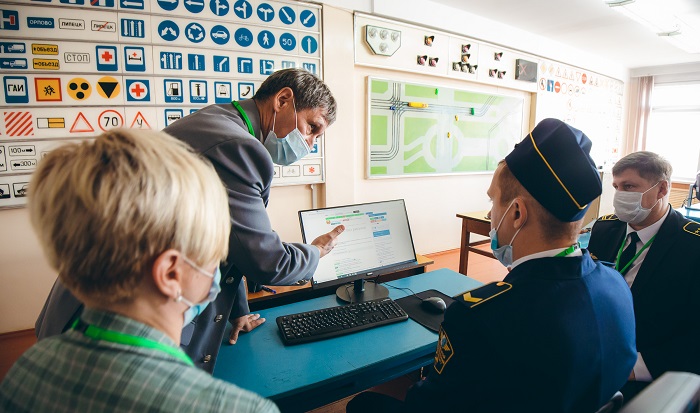 One of the most exciting competitions was the Comfortable Driving module. It meant the most careful - even and safe - movement along the test track: before the start, an open container with water was placed in the center of the trolleybus cabin, the driver's task was to, following all the exercises, sequentially deliver the container from start to finish without losing water.
According to the results of the competition, Sergey Viktorovich Mamaev from Yekaterinburg was recognized as the best trolleybus driver in the country.
"When I won the city competition, I became confident: I became the best in the city - I can become the best at the all-Russian stage," the happy winner smiles. - And my intuition did not disappoint me! My wife, parents, friends kept their fists for me. It was only thanks to their support that I managed to pull myself together, calm down and do everything for my victory. "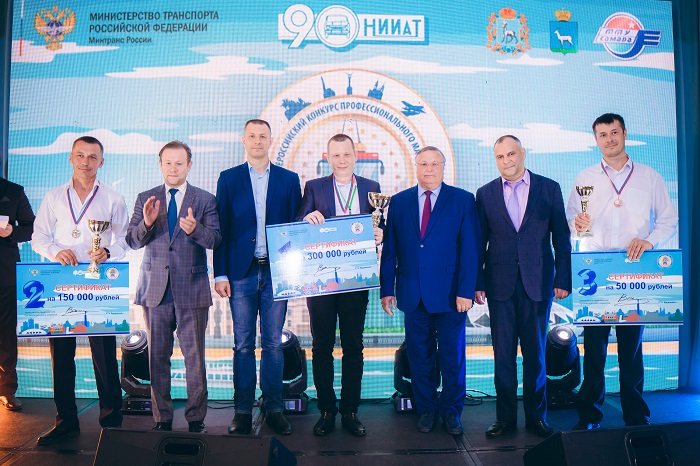 Participants from Samara became silver and bronze medalists of the All-Russian competition "The Best Trolleybus Driver" in 2020: the second place went to Sergei Alexandrovich Vasilenko, and the third - to Evgeny Sergeevich Irkin.
At the closing ceremony of the competition, Alexey Vasilkov, Director General of NIIAT, and Alexei Dvoykh, Director General of the Agency for Automobile Transport (FBU Rosavtotrans), spoke.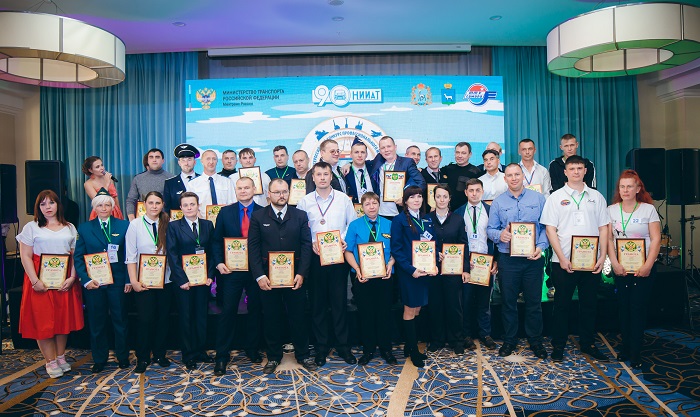 Thanking all the drivers for their honest and stubborn struggle, Alexey Vasilkov presented medals and gifts to the winners of the competition.
Addressing the audience, Alexey Dvoynykh noted that each participant makes a worthy contribution to improving road safety. "Together we will make the roads safer," he stressed.
Inna Demina.
Photos of the organizers of the event
Article Categories:
Economy