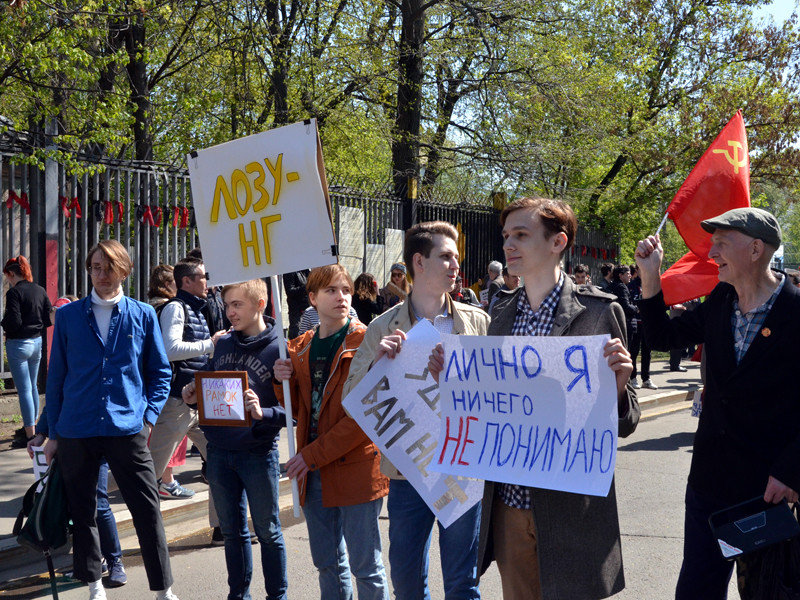 Photobank Moscow-Live / Mikhail Nezgovorov
The creator of the art action "Monstration", artist Artem Loskutov said that due to the spread of the coronavirus, the Novosibirsk authorities decided to abandon the action, which was scheduled for May 1. Loskutov himself told about this to Novaya Gazeta.
"I am talking with the city administration about the May Day procession. As far as I know, on Tuesday there was a meeting of the city administration with the Federal Service for Supervision of Consumer Rights Protection and Human Welfare, where it was decided to extend the coronavirus restrictions for a month," the artist said.
According to Loskutov, at the meeting it was announced that there would be no May events, including the processions of communists and trade unions, this year in the city, the action "Immortal Regiment" will also be held online.
The Governor of the Novosibirsk Region Andrei Travnikov promises to publish an official statement about this on Monday, April 19, while the ban on the monstration is still known only in Novosibirsk.
"I myself am wondering what kind of document will come out. Because it's not clear yet – the wording sounds that these are just recommendations of Rospotrebnadzor. <...> Monstration – this is such an urban tradition – is prohibited almost every year for various reasons, there is little new here, but I want to understand, see the document and find out what are the reasons? Maybe these reasons can be eliminated? ", – said Loskutov, adding that he does not really want to cancel the action due to not very clear reasons, and it will not work to replace it with an online event.
He also suggested that if the situation does not change, then in a more familiar format, the monster will be held in 2022. Recall that last year, due to the coronavirus pandemic, "Monstration" was held online. Participants posted their posters with the hashtag #Monstration2020 on social networks, the main topic then was COVID-19 and isolation.
Article Categories:
Politics