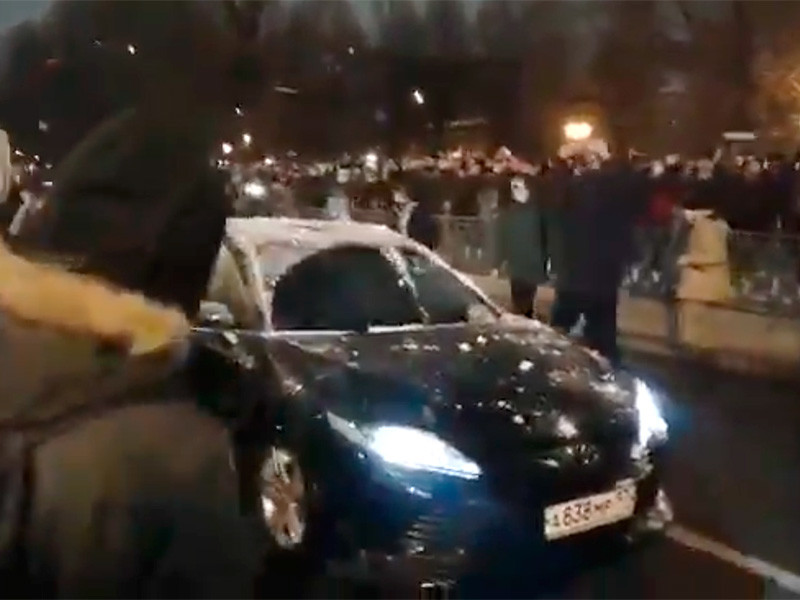 Photo: MBH Media / twitter.com
The Office of the President of the Russian Federation considers acts of aggression against cars with special signals unacceptable, many of which deliver doctors to patients with coronavirus during a pandemic.
"Participants of unauthorized actions show aggression and violence against car drivers. We also have three auto complexes of the President's Administrative Department. During a pandemic, they deliver doctors in company cars who treat patients at home. Such actions are unacceptable. It's just awful and scary," she said. "Interfax" official representative of the Administrative Department Elena Krylova.
At the same time, she noted that the car, which was attacked, does not belong to the Office of the President.
"Of course, if a patient is waiting for a doctor, and the car gets into such a mess, and the kind one, as such a rally was once called, turns into an act of aggression, where the protesters inflict damage on the car and drivers, this causes bewilderment and horror," Krylova added.
In this regard, the representative of the Office of the President urged the drivers of the three vehicle fleets of the Office to think over the routes of movement in such a way as to avoid similar incidents.
The commentary referred to the incident at Trubnaya Square in Moscow. There, protesters spotted a black Toyota Camry with VIP numbers and special signals in the traffic flow, after which they began throwing snowballs at the car and hitting it, trying to break the windows. The driver got into a fight with them and was beaten.
A TASS source said that an FSB vehicle was damaged. "The driver of the car, which belongs to the central office of the FSB, suffered an eye injury during an uncoordinated rally on Tsvetnoy Boulevard in Moscow," the agency's source said.
Protesters near Nikulin's circus threw snowballs at a car with AMR numbers and smashed its window. After that, harsh detentions began again on Tsvetnoy Boulevard.

Video: Base pic.twitter.com/7eWPfM6RBL

– Znak.com (@znak_com) January 23, 2021
Article Categories:
Politics