15:00, 02/16/2021
The cause of death has not yet been specified.
Larisa Kichanova died in Moscow. The cause of death of the actress has not yet been established, but it is known that this is not a coronavirus. The death of the actress was reported at the Maly Theater, where she worked.
"There is a misfortune in the Maly Theater – the Honored Artist of Russia Larisa Georgievna Kichanova has passed away. We will remember Larisa Georgievna Kichanova as a high-level professional who has dedicated her entire creative life to serving art. Bright memory and eternal peace! " – reads the message. It is noted that the name of the actress is associated with many legendary theater productions. She came to Maly Zvezda in 1972 – immediately after graduating from GITIS. During her career, Kitchanova has played about 50 roles. She served in the theater for almost 50 years.
Larisa Kichanova
Larisa Kichanova was a popular actress, but her popularity came to her in the 2000s. In addition to working in the theater, the actress acted in films. She played in several films and TV series, among which were "At Our Factory", "Walking Through the Torment", "Days and Years of Nikolai Batygin", "Ka-ka-du", "Chasing the Shadow". But most of all, the audience remembered the role of the actress in the film "… The Dawns Here Are Quiet", where Larisa Georgievna played a young tourist, laying a bouquet of autumn flowers and leaves at the monument to the fallen anti-aircraft gunners.
Larisa Kichanova in the film "… The Dawns Here Are Quiet"
Recall that Larisa Kichanova was born on July 27, 1949 in Orenburg. After leaving school, the future star served as an actress at the Kuibyshev Drama Theater named after I. Gorky, and then entered GITIS. The actress was famous not only for her stage charm, but also for her creative temperament and sense of humor. The last work in the cinema of the actress was the picture "His Majesty the Actor". Together with her, Yuri Solomin played in the film. By the way, today it became known that the 85-year-old actor was hospitalized with coronavirus. So far, his condition is assessed as satisfactory.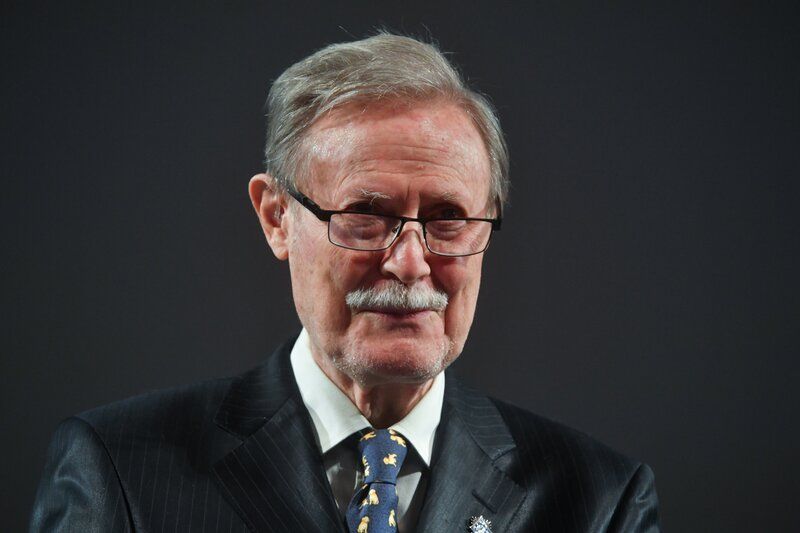 Yuri Solomin
It should be added that in November last year, another actress of the film "… The Dawns Here Are Quiet" Galina Filimonova… The artist died at the age of 77. The cause of death was the coronavirus. And in May 2020, actress Alla Meshcheryakova died. As reported by the artist's son, his mother died due to heart problems.
Note that in a month and a half in 2021, several filmmakers have already passed away. Boris Grachevsky, the artistic director of the Yeralash magazine, has passed away. He died on January 14 at the age of 72. The cause of death was the complications caused by the coronavirus. Vasily Lanovoy also became a victim of the pandemic. He passed away on January 28. The director and actor died in hospitals.
Read also:
The star of the film "The Dawns Here Are Quiet" Andrey Martynov was hospitalized with fractures
The rating of the main films about the Great Patriotic War according to the viewers has been published
Died actress from the movie "The Dawns Here Are Quiet" Alla Meshcheryakova
Article Categories:
Show Business