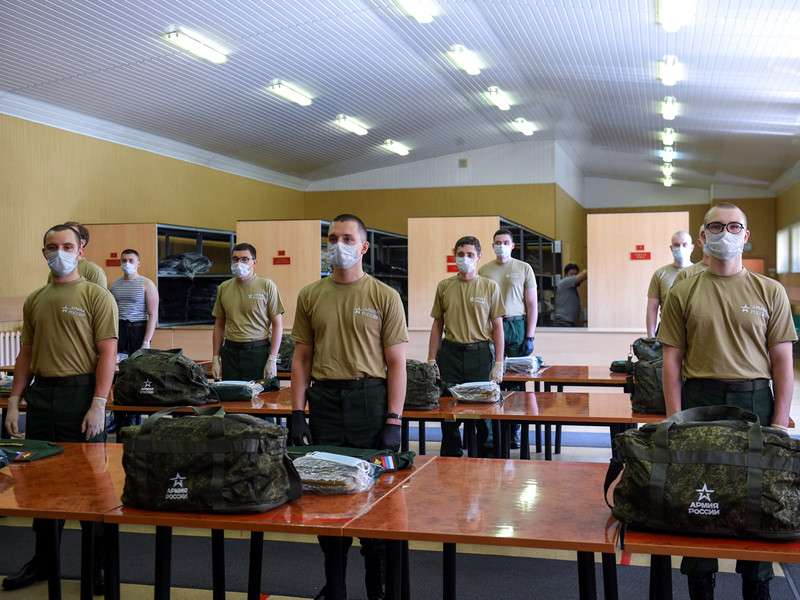 Ministry of Defense of the Russian Federation
In the district military commissariat of Krasnoyarsk, the conscript was asked to undergo psychological testing, in which it was necessary to demonstrate his attitude to the revolutionary change of power and extrajudicial reprisals against corrupt officials.
The survey took place at the military registration and enlistment office in the Soviet and Central regions of Krasnoyarsk. During the testing, the adult draftee was asked about the attitude towards corrupt officials and "attacks on law enforcement officials during mass protests against the authorities." This is confirmed by a copy of the questionnaire, which came to the disposal of the publication "Taiga.info".
The document contained the following questions: "Do you think that if young people cannot participate in elections due to their age, then their participation in violent protest actions is permissible?"; "Do you think that corrupt officials in the government should not be tried, but lynched?"; "Do you think that nothing can be solved by elections in Russia?"; "Can we hope that a revolutionary change of government will immediately lead to an increase in the standard of living of Russian citizens?"
In another block, the conscript was asked to answer the questions: "Have you ever disseminated calls to go out to mass protest actions?"; "Do you visit anonymous networks?"; "If a rally turns from peaceful to aggressive, will you remain in the ranks of the protesters?"; "Has communication on social networks significantly changed your view of domestic politics in the country?"
According to the conscript, the psychiatrist in his presence said that they "had been given tests of a new sample from above."
Spring conscription is held in the Russian Federation from April 1 to July 15.
Article Categories:
Politics