Due to the increased volume of work, multi-day voting is stressful for its participants. About this in the Life show "Let me tell!" said political analyst Alexei Chesnakov.
- For all of us - for sociologists, political scientists, political strategists - this is a stress test. This is our first time in a three-day vote. This is convenient for voters, but for technologists, for political parties, this is a rather complicated story, because they are forced to restructure their work, to attract more observers and experts.- said Chesnakov.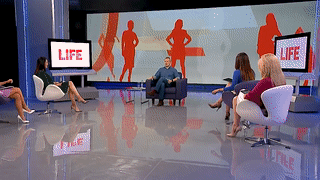 Political scientist Chesnakov told when there will be a majority of women in the Russian government
In the Life show "Let me tell!" he said that now many ladies continue to be hostages of the role model of the family.
The political scientist drew an analogy with the voting on amendments to the constitution, which also lasted several days, and noted that this time the majority of voters refuse to participate in exit polls at the exit from polling stations and do not disclose who they voted for.
The full version of the show "Let me tell!" with Alexei Chesnakov can be viewed here.
Pamfilova and Moskalkova exchanged gifts at the CEC information center - video

today at 16:30

In the Kemerovo region, a fisherman found the dismembered body of a man in the river

today at 16:27

"They confuse people." Moskalkova and Pamfilova urged to fight against "spoiler parties" at the legislative level

today at 16:10
Article Categories:
Politics