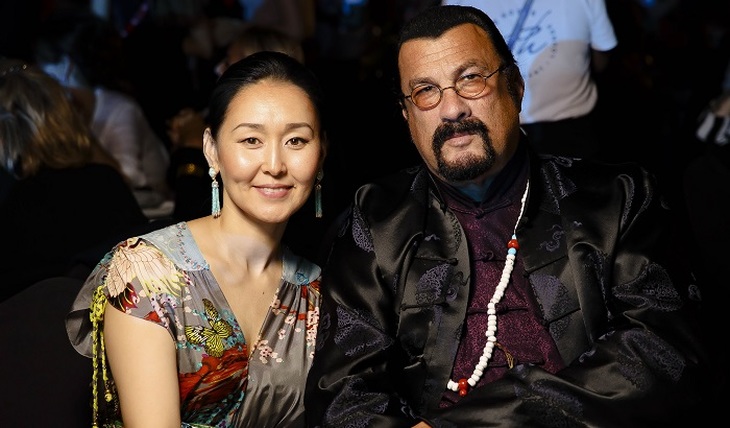 The Hollywood star and for some time now the citizen of the Russian Federation Steven Seagal solemnly joined the ranks of the "Fair Russia – For the Truth" party.
Why does he need this and how did the party members react to the news?
It turns out that the American actor is very concerned about environmental issues, and it is in our country. He has already prepared a bill on this issue. However, Sigalu's political career in Russia still does not shine. The fact is that the law of the Russian Federation prohibits officials, deputies and other civil servants from having dual citizenship. But Steven Seagal, who became a Russian back in 2016, did not give up his American passport. So the State Duma will wait for now. Although the Hollywood actor probably dreamed of more, because his paternal ancestors came from the Russian Empire. Despite this, the actor does not know the Russian language – as he himself admits, he has learned only obscene words so far. Such a vocabulary is unlikely to help him in the political arena. Although, who knows …
Anatoly Wasserman, who is going to run for the State Duma this year from the same "Fair Russia", said this about his newly minted colleague:
– Segal is very successful in aikido, which means that he has a non-trivial mind. He thinks interestingly and is a versatile person. Most importantly, he knows the American reality, which means he understands well what needs to be done to prevent Russia from becoming the United States.
However, rumors about Segal's superpowers are somewhat exaggerated. Actor and martial arts champion Oleg Taktarov once told about his experience with a Hollywood star. Stephen was an idol for him, and after a personal acquaintance, which took place in America, disappointment came: from the top of his personal top, as Taktarov says, Sigal fell to the very bottom.
In addition, American fellow actors claim that Steven Seagal behaves rudely and aggressively on the set. And in 2017, the Los Angeles prosecutor's office began an investigation into the case of sexual harassment by the actor – more than 10 women complained about him.
Meanwhile, Mr. Sigal in a solemn atmosphere received a membership card from the chairman of the party Sergei Mironov and co-chairman Zakhar Prilepin. And he promised to fight against the pollution of nature. The first bill on this topic has already been prepared.
– He will definitely succeed, Steven Seagal will work for the good of our country. In any case, he will try very hard. After all, sports people have willpower and great diligence, – Anatoly Wasserman is sure.
Ksenia Pozdnyakova.
Photo: Social networks.
Article Categories:
Show Business