US President Donald Trump may order the physical elimination of Belarusian leader Alexander Lukashenko. Russian journalist Vladimir Solovyov spoke with this point of view on the air of his Internet channel.
The West did not recognize the results of the August 9 presidential elections and the victory of Alexander Lukashenko. The opposition, backed by the US and the EU, calls on the Belarusian leader to negotiate, but he refuses to dialogue with his opponents.
Vladimir Solovyov recalled the words of the President of the United States Donald Trump, who admitted that he was considering the option of physically eliminating the Syrian leader Bashar al-Assad. The head of the White House may decide to liquidate Alexander Lukashenko, the journalist believes.
The American leader could make the same radical decision with regard to Russian statesmen, Soloviev warned. If the West believes that Moscow is using chemical warfare agents against its opponents, then anything can be expected from the United States, the journalist is sure.
It should be reminded that on September 14, a meeting between Vladimir Putin and Alexander Lukashenko took place in Sochi. The conversation between the two presidents took place behind closed doors. The negotiations continued for several hours.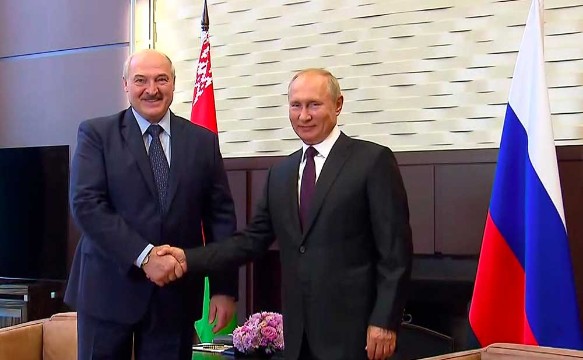 The journalists did not wait for a press conference and a joint statement following the meeting. It is only known that Putin and Lukashenko agreed to provide a loan to Belarus in the amount of $ 1.5 billion.
Earlier, Vladimir Putin said that Moscow has formed a reserve of Russian security officials for the fraternal republic. It will be used in the event that the radicals try to take power in Belarus by force.
Article Categories:
Politics