I remember how we all laughed at the beginning of the coronavirus pandemic at restrictions, isolation, masks, the virus itself. During the day, a lot of ironic memes, jokes and short humorous videos came to my smartphone. There was nothing surprising in this – humanity is always trying to defeat the fear of the unknown with the help of humor. This is such a defensive reaction.
In the spring and summer, illness seemed like something distant – an event from TV coverage and news. But in the fall, the coronavirus began to get closer and closer. Relatives, friends – in general, the inner circle began to get sick.
For all, the course of the disease proceeded differently. Someone lost their sense of smell and dulled the feeling of hunger, some barely had a fever and slightly sore throat. But there were also losses. My friend died from COVID in autumn Sergey Melnikov, with whom we were already familiar from kindergarten. My age (50 years old), a relatively healthy man. For several weeks Belgorod doctors fought for his life. He spent many days on a ventilator, and at some point there was even hope that he felt better. But as a result, the body gave up. And Sergei was gone.
"Guinea pig"?
And I decided: I don't want the virus to get ahead of me. The Moscow authorities just announced the start of vaccination. So I thought: I'll be one of the first. Despite the distance, the work of a journalist still involves meetings and contacts with different people. I didn't want to put myself and my family at risk once again.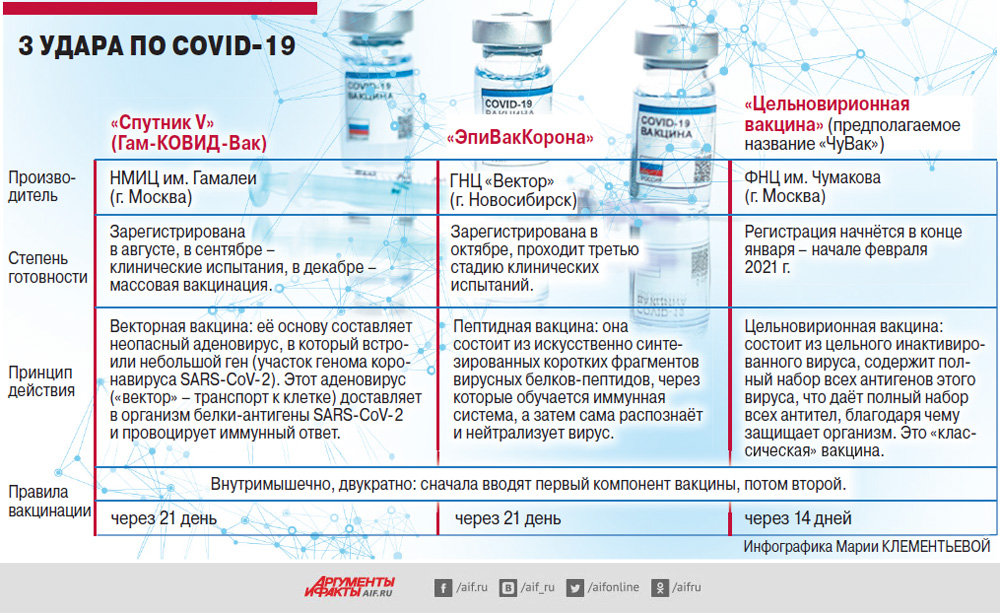 As soon as I told my family, and then my friends on social networks, that I was voluntarily going to be vaccinated, THIS began … Someone wrote: "Well done! Man! This is an ACT! " Others asked with interest: "Can you tell us everything that will happen to you, how the body will behave? We also want, but we are afraid. "
Skeptics mockingly asked: "Well, why? Decided to become a prying rabbit? You can't drink for 42 days now. You can't even drink champagne on New Year's. I patiently explained that alcohol should not be consumed only 3 days before and 3 days after vaccination. Even friends living in Germany responded. Residents of an advanced and well-informed European country sent me links to videos in which little-known experts frightened me with horror films. "Vaccine of madness! An experiment on humanity! " – read the gloomy headlines. Even well-known and intelligent people – musicians – sent me links to all sorts of scarecrows in a personal note. Among them were quite popular myths that people are chipped under the guise of vaccination in order to enslave everyone.
At some point … No, I didn't believe in chipping. But all these scarecrows sowed a grain of doubt in me. Suddenly the side effects will show itself over the years, I thought. Indeed, by and large, even about COVID-19, not everything is known to professional virologists, what can we say about people far from medicine. Another friend of mine Arthur, entered the pool of people who conducted clinical trials of "Sputnik V". Between the first and second vaccinations (and they are vaccinated in two stages), Arthur contracted COVID. True, the 55-year-old friend's illness was almost asymptomatic. Well, here's a clear proof that the vaccine does not work, – reflected. Later it turned out that, firstly, between the first and second stages of vaccination, it is quite possible to get infected. In addition, it turned out that Arthur was not injected with the vaccine itself, but with a placebo – this happens during a test. In the end, I still decided: I was not, it will not be worse.
Signing up is pretty simple. I opened the mos.ru website and found that there were no queues for vaccinations. You can choose a convenient time and day. True, a few minutes later they called me back and asked to shift the time of my arrival an hour earlier. A polite nurse from the district clinic explained this by the fact that the capacity of one vial of Sputnik V is designed for 5 people. I'm just the fifth. Once opened, the vaccine must be used immediately.
I went through the first stage on December 10, the second is scheduled for the 31st, right before the New Year. Just think, I will not drink on New Year's Eve. I will always have time for that. Health is more important than a glass of champagne on New Year's Eve.
Before the injection, the doctor measured my pressure and temperature and asked me to fill out a questionnaire, which lists a list of diseases for which vaccination is prohibited – diabetes, cancer, etc. After the injection in my shoulder I felt a little dizzy, but this is probably because that he did not have time to breakfast, having drank only a cup of coffee. I was taken to a separate room and asked to sit for 15 minutes to make sure that my body responds correctly to the vaccine.
No desire to drink
In the first 3 days, everything was normal. On the fourth in the morning, the temperature rose – 37.4, 37.6, and as a result reached 38 ° C in the evening. She only lasted one day. By the way, such side effects are described in the memo that I was given after the first stage. You can expect: itching, high blood pressure, fever … However, in the booklet there is not a word about the fact that you should not drink alcohol. For the purity of the experiment, after 3 days, I decided to still drink in order to understand how my body would behave under a degree – maybe antibodies will be developed faster if you take a little on your chest. I deliberately went to the liquor store to choose what the eye would fall on. He walked between the rows. But … Surprisingly, the hand did not reach for the bottle. I turned on my imagination trying to get a taste of Zinfandel, Shiraz or Malbec. Desires did not arise anyway. But these tastes also did not arouse disgust. In general, I didn't buy anything. It was my personal side, if you like. "Maybe they secretly code Russians under the guise of vaccination? What if the urge to drink never comes back? " – bad thoughts swarmed in my head. But a week after the vaccination, I found myself in a fun company where people were drinking. And all the desires returned. In vain I was afraid!
Article Categories:
Health