Anna Sedokova seems to be crazy about her young lover and husband. It is worth giving him his due – he regularly pleases Anya with gifts and attention, so there is clearly something to love him for.
The other day, the athlete unexpectedly decided to make a gift to his wife right during an ordinary evening walk. Of course, Sedokova did not miss the opportunity to boast of a romantic spouse, his gesture, and also described the reaction of others and lamented that all women are worthy of such an attitude, but men do not understand this.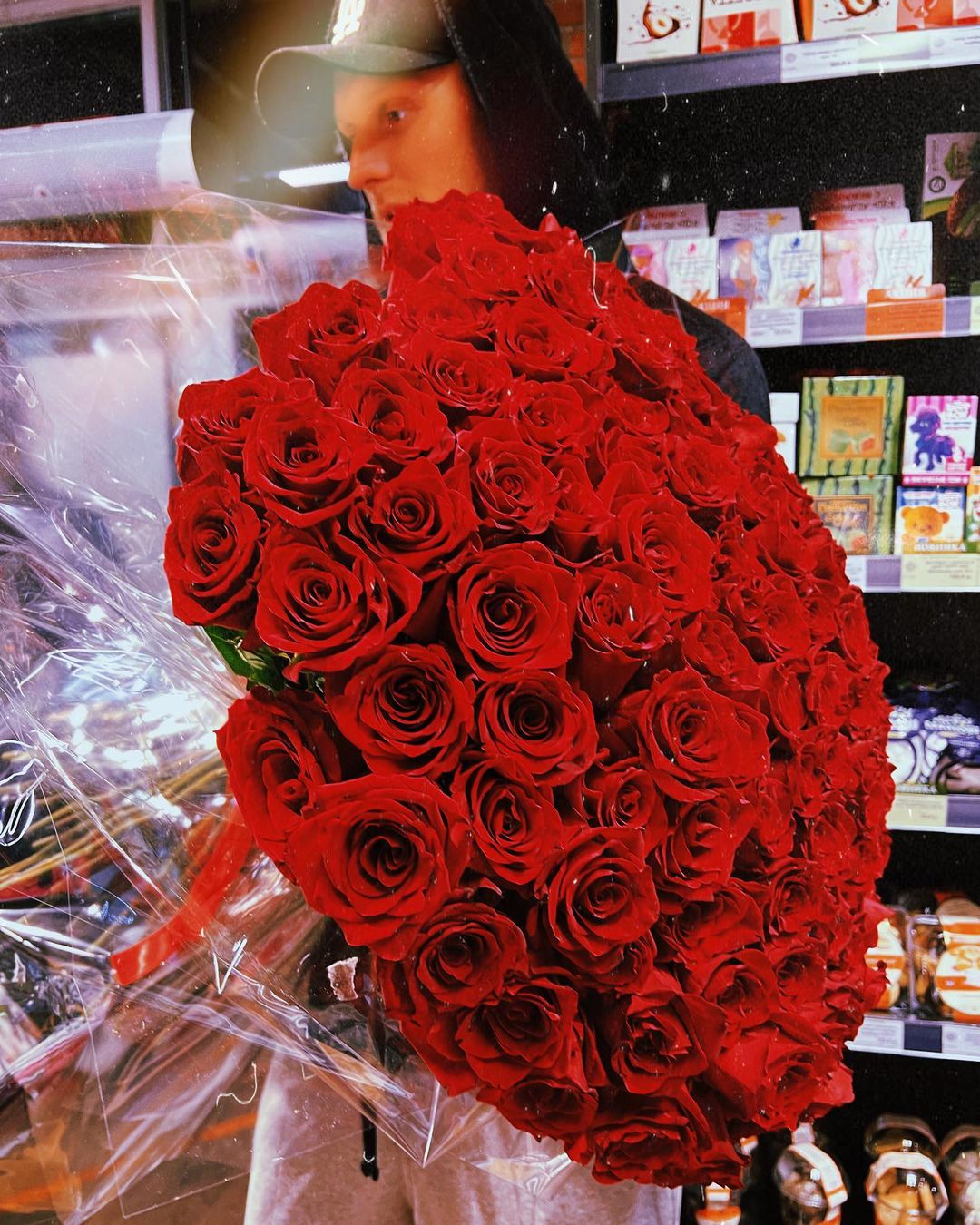 So Janis presented Anya with a huge bouquet of roses:
"Is this love? Women are indifferent to flowers. So think men who are sorry to spend money on their women. Yes, there are women who love daisies. There are those who love to collect cacti. There are those who categorically do not. But I have not met such.
We took the child out of the garden. And the husband went somewhere. We leave, and he is carrying a huge bouquet. I was so pleased! It seems that this is not the first year together. But when I don't have flowers at home, I feel sad. And, however, the size is not so important. Of course, when big is good. But sometimes even the average is better than its absence, "the singer signed the photo with flowers.
And she could not help but notice the reaction of strangers:
"We went to the store for a croissant and the woman-seller almost fainted. The man and the girl looked down uncomfortably. And I felt so offended for our women. Why ??? Why men don't give flowers, it's not so expensive?
I would give her mine, but it is from a loved one. And so it is impossible. But every girl should have her man who knows that even if they live for a moment, this moment will remain in their memory forever. By the way, you need to tell me how I myself bought flowers for the last ones. But that's a different story. In the meantime, I have a "cry from the heart."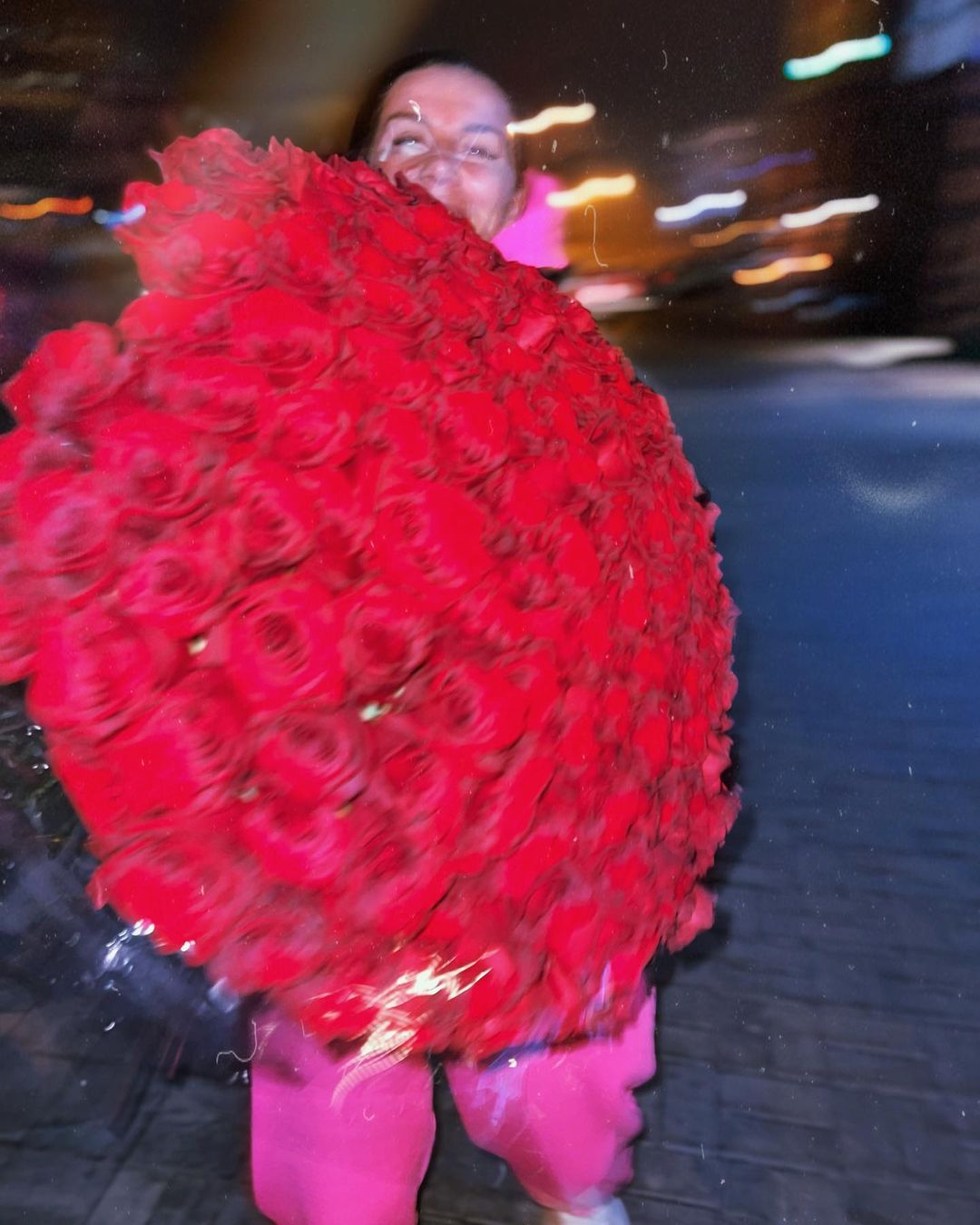 So give. Be sure to give.
Well, if you think that giving flowers is not necessary, then give diamonds. They will not fade, "Sedokova summed up.
Let's go back to the phrase: "is it not that expensive?"
As a person who does not earn as much as Anna, I propose to analyze the "bare" numbers. The bouquet contains about (at least, if not more) 101 roses.
Market prices from 4000 to infinity. The average price tag (considering that all this was bought in a store not far from an elite residential complex) is from 8,000 rubles.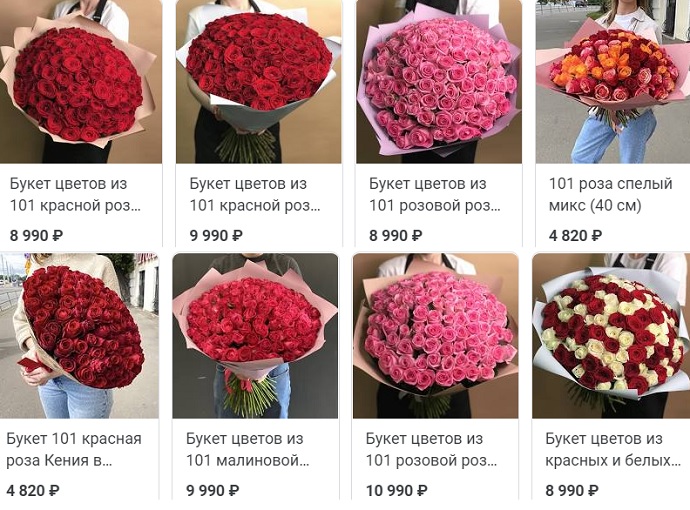 In 2021, the subsistence minimum per capita in Moscow is set per person – 18,029 rubles. According to Rosstat, the average salary in Moscow in 2021 is at least 67,000 rubles. You can evaluate in the comments yourself whether you are ready to buy or accept from your man similar, as for me, luxurious, BUT irrational gifts. I'd rather buy 4 bags of 15-kilogram feed for a shelter for homeless animals with this money, or put it aside for plastic windows 🙂 So everyone has their own priorities. It's great that Anna is happy with such gifts. I speak without sarcasm, because I would be angry because of the 8 thousand rubles that have faded in a week, which I will then simply take to the trash heap.
Well, in conclusion of the news, I suggest you evaluate the appearance of Anna Sedokova in a black sleeveless jacket and a pink suit: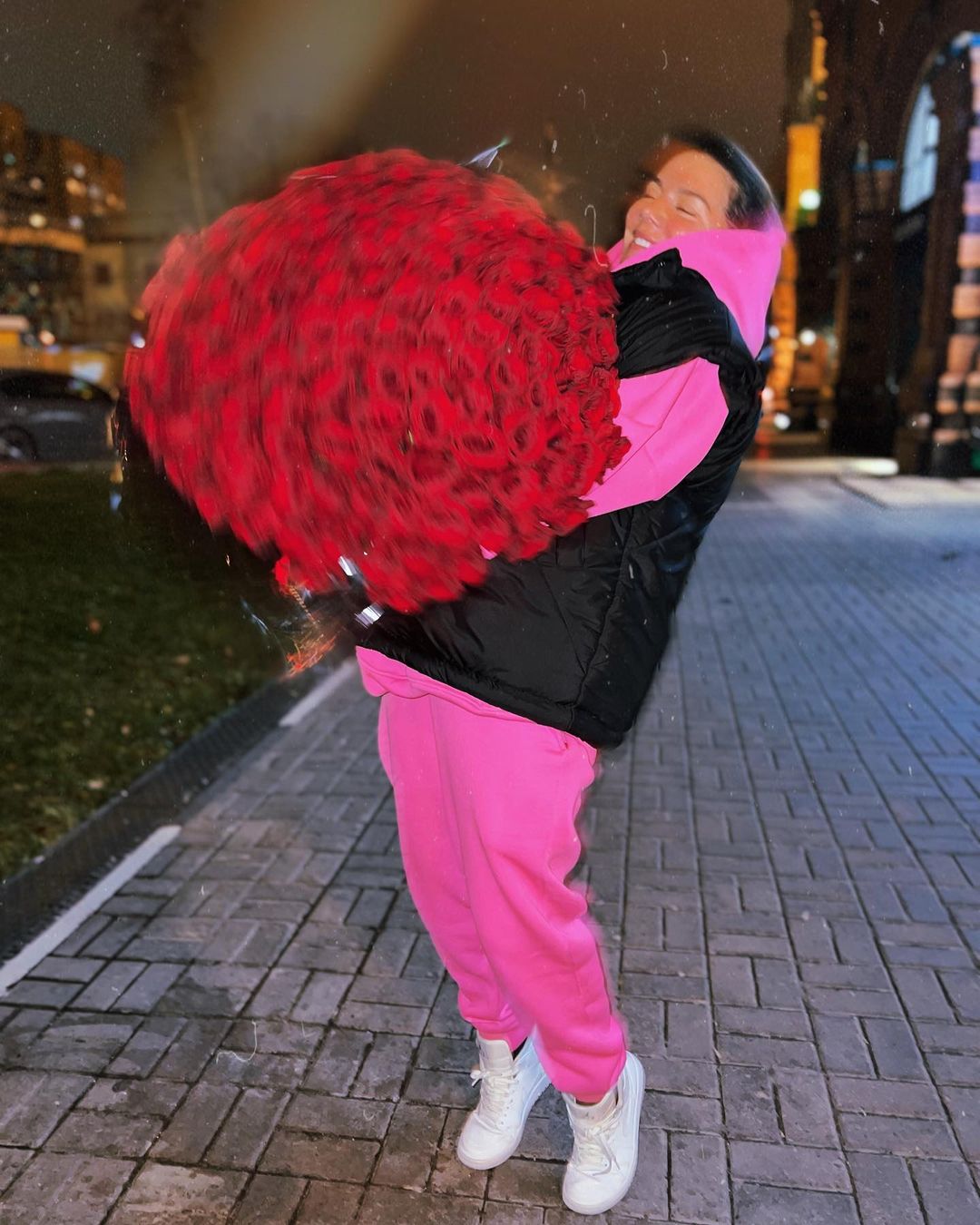 Article Categories:
Show Business