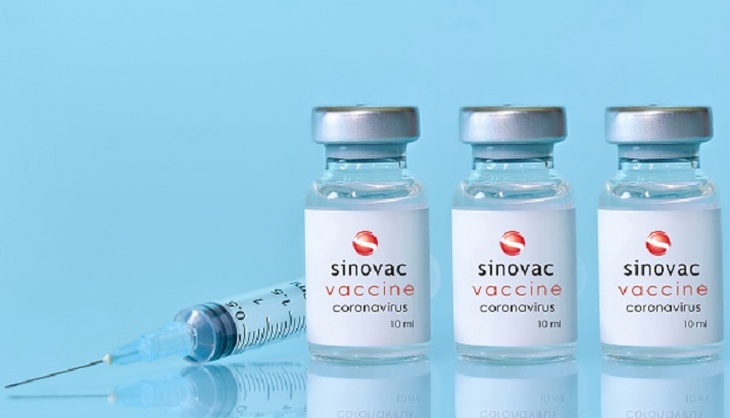 Unlike the Russian Sputnik, which international organizations do not want to approve, Sinovac weakly reflects the mutations of the coronavirus.
He did not provide Thais with adequate protection against the Delta strain. Local doctors also found something that looked like lumps of gel in the vials of the Chinese vaccine. This was an obvious manufacturing defect attributed to a violation of vaccine storage regulations.
"Sinovac", the analogue of which is the Russian "KoviVac", is a deactivated cellular material of the virus. However, data from the third stage of clinical trials of Sinovac in Brazil indicated that its protection against the virus barely exceeded 50 percent. While the Chinese themselves claimed that their vaccine was 80 percent effective. The difficulty in its production using the technology of "killed vaccines" is that during chemical processing it is necessary to kill the virus in such a way that the fragments necessary for the formation of immunity are not lost.
Thailand immediately ordered 10 million doses of Sinovac. Local doctors were advised to shake the vial with the vaccine properly before the injection, and if after that some undissolved clots continued to float in it, this vaccine was to be disposed of. First of all, medical workers were vaccinated with Sinovac, but they continued to become infected and die. People also had to be vaccinated urgently with AstraZeneca. The WHO, defending the Chinese vaccine, immediately warned that it should not be interfered with with others, since this interaction has allegedly not yet been investigated.
In Southeast Asia, goods from China are generally considered cheap and of low quality. Now they include the Chinese vaccine, which is distributed in poor countries. Today, China has become the largest supplier of vaccines to Africa and Latin America, far ahead of Europe and the United States.
In Brussels, they started talking about the fact that the European Union is losing its influence on African countries, having given the initiative in vaccination to China. Germany was supposed to transfer 100 million doses of the vaccine to Africa, but the manufacturers thwarted this delivery.
Nikolay Ivanov.
Photo: ADOBE STOCK
Article Categories:
Politics