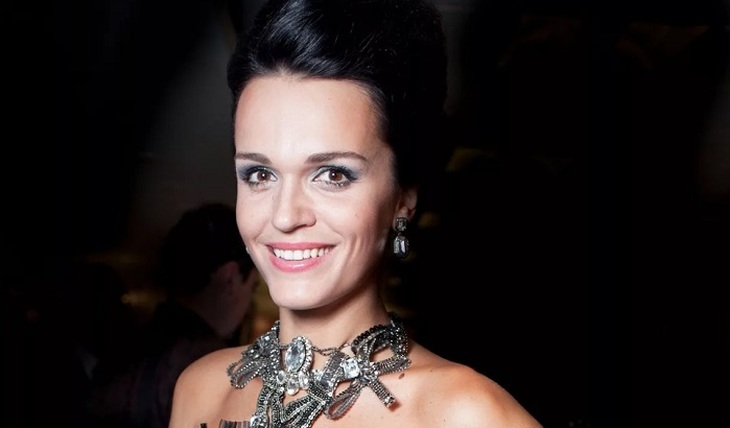 Singer Slava, aka Anastasia Slanevskaya, admitted that she did not really want her two daughters to be a complete copy of their star mother.
At the same time, Slava is sure that the best traits of her character were nevertheless passed on to the children. Are children always copies of their parents? And what do scientists think about this? This was talked about in the program #You on "Autoradio".
The singer has two daughters, with a big age difference, 21-year-old Alexandra and 8-year-old Antonina. And if the eldest followed in the footsteps of her mother – a beauty, singer, actress and just a bright personality – then the younger, according to Slava, has not yet decided. "They are not alike, just as I am not like my sister, although we have a slight age difference," Slava said. "My sister is a tall, beautiful blonde, she takes care of herself, goes to the gym, and I don't like it. She is silent, she keeps everything in herself, I am a human emotion ".
But the daughters of Glory also have common features. They will not betray, they are strong, correct and kind: that is, the basic canons were passed on to them, and thank God, says Slava. To the singer herself, in turn, kindness and responsiveness were passed on from her parents. Much is really inherited, but something can be brought up, the singer is sure.
"I don't want them to be like me. Let them be healthy, strong, decent people, and most importantly – kind. But I would like them to be a little tougher to the world. Because sometimes I am too kind, and sometimes it comes out sideways for me, "Slava admitted.
And what does science say about the thesis "children are the continuation of parents"? And is it true that in order to learn more about parents, you need to take a close look at their child? Psychologist Ruslan Molodtsov answered this question on the air of the program. According to him, people as a person consist of the genetics of their ancestors, from the intrauterine process and then from the educational processes, which, in turn, are divided into phases of the age process.
"We are ruled by genetics, and the body is more important than the intellect: simply because it is evolutionarily ancient," explained Molodtsov. But a mature person needs to recognize the presence of a certain amount of restrictions within himself and realize his capabilities. "Yes, our temperament is inherited, we are not able to influence it, but certain character traits – yes, they can be transformed."
As for the most difficult childhood – adolescence, it is extremely important what orders reigned in the family from the birth of the child. If there were some basic psychological dissatisfaction, then riots will begin, and the child will look for an example to follow outside of his family. It's easy to fix, the psychologist is sure. "Look: who do teenagers love the most? Heroes. If you have the opportunity to become a hero for your teenager, become one. "
Program # You are me is published as part of the eponymous project launched on October 24, 2020 # You are me – for parents who want to become better. The goal of the project is to tell modern parents about the secrets of successful parenting and help parents and children build healthy relationships within the family. Project launched Foundation for Support of Children in Difficult Life Situations together with a strategic partner, portal "I am a parent" and radio station "Autoradio".
Program # You are me comes out every weekend, Saturdays and Sundays at 22.00. Recordings of all broadcasts of programs # You are me also available on the portal website "I am the Parent" and the project # You are me…
Article Categories:
Show Business