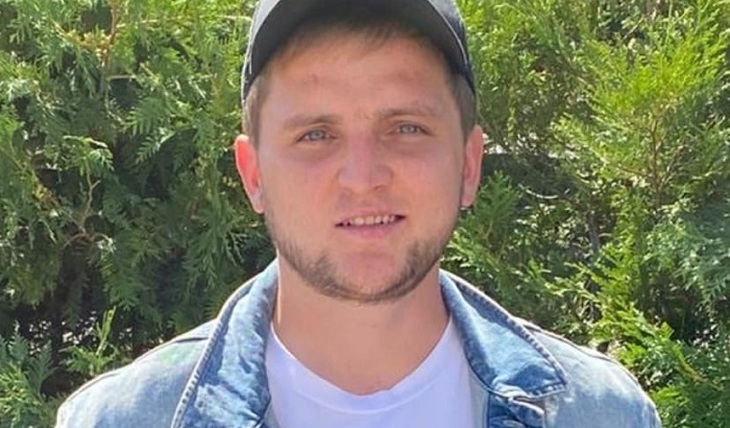 A simple guy Roma Sergeev lived in Kursk. The family is the most ordinary: dad is a welder, mom was engaged in small business.
Roma was fond of music. At first, the family accepted this hobby favorably: "If only I didn't wander about the streets." And then she suddenly demanded to quit. Like, there is no chance to become a star, money and connections are needed there, where do we get them from? Therefore, go, son, get a normal human profession, then you will get a job at the plant on a good salary …
THE SCENE WAS DREAMED, BUT I HAVE TO FEED THE FAMILY
And our Roman entered the economic one. As a student, he managed to get married, twins were born. There was no time for music at all. I went to get a job "in a normal profession," though not in a factory, but as a manager in a boring company. He sacrificed, so to speak, the dream of musical recognition for the sake of family happiness. At night I dreamed of a scene and full halls of enthusiastic spectators, but in the morning the alarm clock rang, Roman got up, had breakfast, got dressed and went to work he didn't like, in the evening he returned, took the children from the kindergarten … So he would have lived on.
However, now Roman Sergeev is an Internet star, the creator and frontman of the Taipan group, whose hits literally break the Internet charts. Millions of views! "The moon does not know the way" (together with Agunda – a schoolgirl from Vladikavkaz Agunda Tsirikhova), "Moulaya", "Childhood", "Ay" and others.
He says he just rented a studio one day and began to write music.
DRAMATISM IS FORBIDDEN …
– My mom and dad, who assured me that without connections and money, they thought in terms of the past, may they forgive me, Roman reflects. – I realized this just recently. Before the advent of the Internet, communications really ruled the music industry. The only exception was, perhaps, perhaps Andrei Razin, who rose almost on his own (history, as he declared himself the nephew of Mikhail Gorbachev, does not count). Remember for sure how Razin handed out cassettes with recordings of "Tender May" in trains, restaurants, and a few months later their songs were sung by the whole country. And now you don't even need to run around the carriages. Sit down and record songs and videos, put whatever you like on the Internet. Even with … lack of hearing, voice and musical education. Yes, yes, if before that, the other and the third were fundamental, now the reality has changed. More important is creativity from the heart. If done talentedly, the audience will definitely appreciate it. Take the example of the Internet idol of youth Dani Milokhin. The boy is generally from an orphanage and managed to become an Internet star! My story, of course, is less dramatic, but indicative in another way: you need to follow your dream.
However, Sergeev also had enough drama. For example, Roman is now being sued by his … former friend.
"When I organized a group in 2019, I invited my childhood friend to work as a sound engineer," my interlocutor says with annoyance. – He brought another guy to his helpers. After a while, they sue me to pay them compensation for my own songs. I wrote, and they were both just engaged in sound engineering, I note, for a salary. The courts are in full swing. I hope to win, but I'm sorry that I lost my friend because of his greed …
Maybe you shouldn't have called the group that? "Taipans" are a genus of snakes of the asp family, very poisonous. The group would be called "Friends" or something like that, maybe they would not "bite" in the courts. However, with Agunda, a schoolgirl from Vladikavkaz, a creative collaboration developed, they recorded a duet, the song became a hit on the Web. But they tried to embroil Sergeev with her at any cost.
– I was whispered nasty things about her, she – about me, – Roman throws up his hands. – Fortunately, we were able to discuss the current situation and disrupted the plans of the spiteful critics. Sometimes I read nasty things about myself on the Internet. For example, the other day some person sent a message on the Web: "Your songs are about nothing, they are disgusting." Out of curiosity, I went to the page of this guy, I think what a smart guy, and found downloaded … all the hits of my group. Laughed for a long time.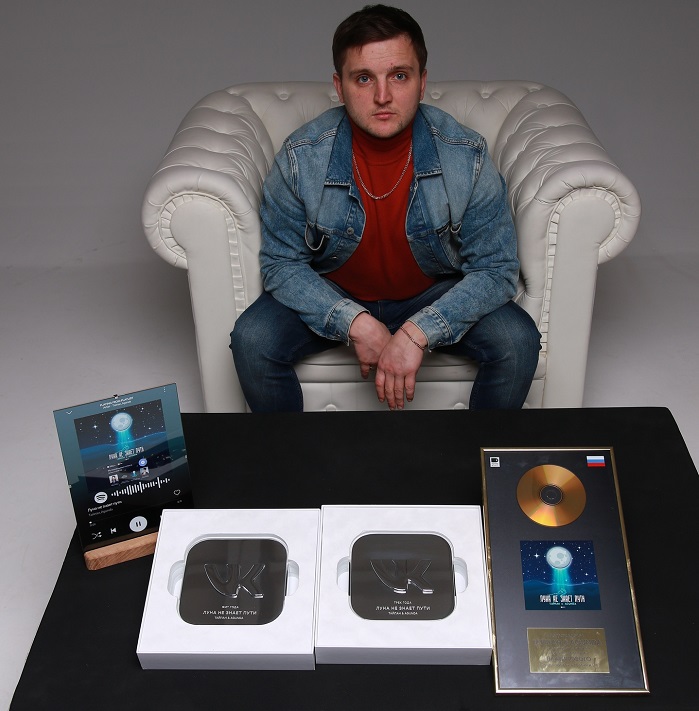 Speaks about creative mission:
– We try to bring positive emotions. This is different. For example, as one of his colleagues writes to young people: "Hello, bastards, how are you? .. You are nobody, and I am Morgenstern." We do not allow ourselves this, we are still kind, we want the youth to be more educated and collected.
Roman did not leave Kursk. However, he also dreamed of creating hits and becoming a star, and not living, for example, in Moscow. And the money comes. This is called internet monetization: in a month, the group's hits are viewed and downloaded by several million people, and these are donations, that is, donations and advertising. He admitted, not without pride, that there are amounts with six zeros, and before them the number 2. This is a month. Be creative and rejoice!
Children rejoice: dad is a star. The wife says: "And I always believed in you!" Although earlier, Sergeyev smiles, she tried to persuade me to forget about music and live like everyone else. Parents are also happy, they send links to songs and videos to friends, they are proud: "This is our son! And his music! "
Olga Korotina-Hesse, clinical psychologist: "The younger generation, of course, is completely different than ten and twenty years ago. Technically advanced. I would, of course, prefer that they strive for socially useful spheres: scientist, doctor or astronaut. And not to the heights of show business. But then the state needs to develop and support science and medicine in every possible way, and not singers and actors. However, youth's passion for new technologies has its advantages: they develop creative thinking. And the Internet also provides opportunities that a few years ago we could not even dream of. Roman's story is the clearest example of this. "
Victoria Kataeva.
Photo: VKONTAKTE
Article Categories:
Interesting