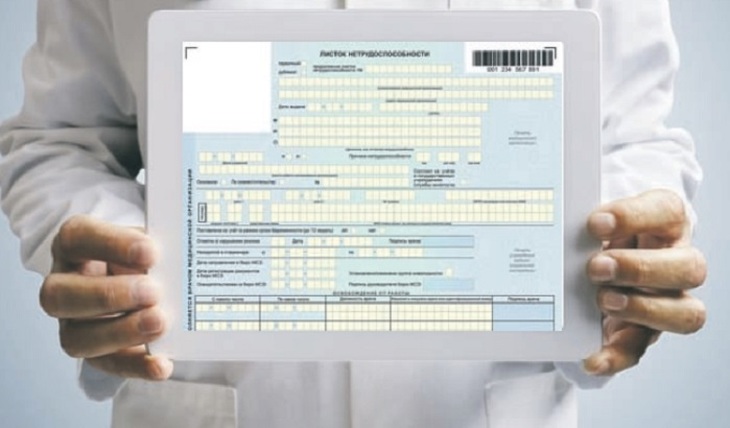 There will be no more paper sick leave in 2022. They will be issued electronically.
What are the pros and cons of this innovation for visitors to hospitals and clinics?
Now a lot of things will change not only for ordinary citizens, but also for doctors. They are obliged to sign this document with an electronic signature, after which this document is placed in the GIS EIIS "Sotsstrakh". A person with health insurance can only receive an extract with a ballot number in their hands; a paper sick leave will no longer be issued. An electronic certificate of incapacity for work, a coupon from a medical organization and other documents cannot be printed, and all information from a medical institution will go to the Social Insurance Fund, from where it will be sent to the employer. For this reason, an employee generally does not need to inform the management that a sick leave is open to him – he learns about this from a letter from the fund. To do this, an electronic document flow must be established between the institution and the FSS of Russia.
This practice has existed in the country since 2017, but so far it has been purely voluntary. The heads of organizations could register on the FSS website, connect a personal account and work not with paper, but with files. Meanwhile, all citizens of the country had the right to demand the issuance of sick leave on paper in polyclinics – both options were allowed. But starting this year, organizations need to connect to the new system, and citizens will have to forget about traditional documents.
In 2022, the period during which the employer must submit information to the Social Insurance Fund for the assignment and payment of benefits will also change. Until now, this time has been 5 days from the date of receipt of the sick leave, and from January 1, it has decreased to 3 days. Paper sick leave will remain only for people whose information is a state secret. Also, a certificate of incapacity for work on paper will be issued to pregnant women dismissed in connection with the liquidation of organizations, or to an unemployed citizen as a good reason for not appearing at the employment service.
It is believed that the innovation will lead primarily to the reduction of bureaucratic red tape. The system will allow employers to simplify the document flow in the company and get rid of paper archives. The management will be able to track the time that a person spent at home due to illness, eliminate the risk of errors when filling out forms. For patients, theoretically, nothing will change. Moreover, they will even win something, at least they will not have to stand in line at the registration desk for a stamp on the form. Now a person will be able to independently track all actions with this document. To do this, it is enough to create a personal account on the public services website. With it, you can check the calculation and payment of temporary disability benefits, which means you can react faster in case of errors.
At the same time, there is no certainty that the work of the official website of the FSS, through which information is exchanged between the medical organization, the employer and the employee himself, is well established. How the portal will work when absolutely all organizations switch to electronic sick leave is still unknown. What should organizations do in remote regions where there is no stable Internet at all? In addition, it will not be easy for many working citizens to accept this form of sick leave – almost everyone is used to receiving paper confirmation of illness in their hands. And now they will only have a sick-list number, which the doctor informs the patient, and he, in turn, the employer. Low computer training among individual employees of medical institutions, according to experts, can also become a problem. The older generation of medical workers in hospitals have difficulty mastering the computer, so mistakes are possible at the first stage.
Natalya Purtova.
Photo: Adobe Stock
Article Categories:
Health