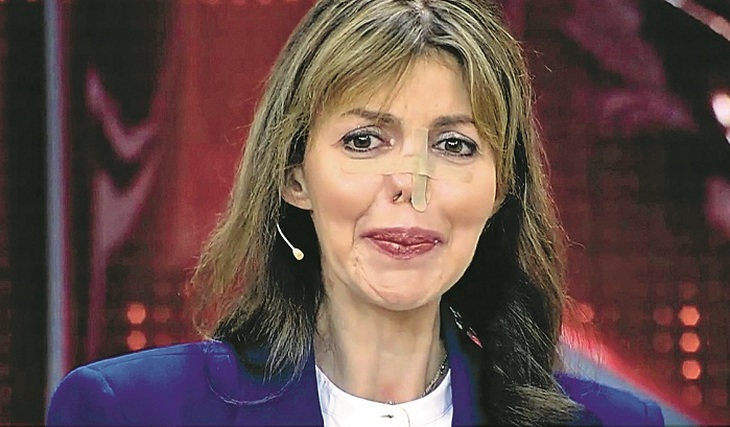 Arshavin's mother explained the ex-daughter-in-law's terrible illness.
Andrei Arshavin left the big sport, but his name is still on hearing. Former wives do not allow the player to be forgotten, accusing him of all mortal sins. Previously, Yulia Baranovskaya was distinguished by this. And now Alisa Kazmina is shocking with revelations, who is practically alone fighting a terrible disease …
The first and so far the last wife of Arshavin recently showed her new face. Rather, what is left of him. And she accused Andrey of insensitivity, and his mother, her ex-mother-in-law, of the fact that it was she who sent the hellish infection to her …
It is impossible to look at Alice without shuddering: a terrible disease, millimeter by millimeter, is eating up her face. Almost nothing is left of the nose. The medical records prescribed the diagnoses of "abdominal sepsis", "necrosis of the frontal sinus", "bedsores", "autoimmune necrotic ulcer" … The blood runs cold in the veins from the details of how the disease proceeds. And also added a stomach ulcer, purulent peritonitis, covid and bilateral pneumonia.
After one of the operations, Alice did not understand at all where and what happened to her for several days: she woke up with a stripped belly, tied legs and "without a face". Was on the verge of life and death. The only thing that she realized was that life is sometimes worse than dying …
– I am really collapsing before our eyes, and life is leaving me. I see and feel it, – the 39-year-old woman admits. – It hurts me a lot. I already think: what has not stuck to me yet, which of the diseases? What have I not yet experienced so that this is all over? ..
"SHE WANTS TO TAKE MY LIFE"
Health problems hit Alice after her divorce from the "golden boy". Their romance began violently: for the sake of Arshavin, she left her husband, a businessman, he left pregnant Baranovskaya with two young offspring. But they also parted loudly. While Alice was breastfeeding her newborn baby Yesenia, the faithful walked to the left.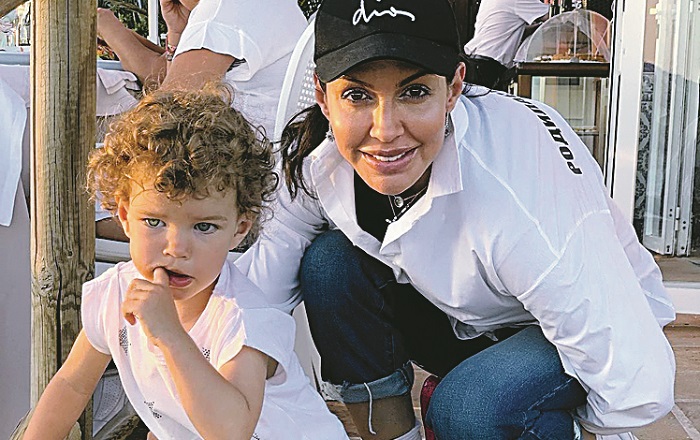 The scandals continued after the couple decided to end the marriage. The first half ended in a draw: he took the Mercedes from her, she wrote a statement against him to the police, saying that she was threatening her with reprisals. And then his mother got up from the bench in Arshavin's team Tatyana Ivanovna…
The woman through the court evicted the former daughter-in-law from the mansion near St. Petersburg, where she lived with a small child from Andrei and two children from her first marriage.
The intensity of passions between former relatives has reached such degrees that Mexican TV shows are far away. Alisa Kazmina is sure that it was the ex-mother-in-law who corrupted her:
– Tatyana Ivanovna wants to take my life and health. Well, there is no such number of rare diseases in six months!
The football player's mother, in response, recalls all her tricks to the former daughter-in-law.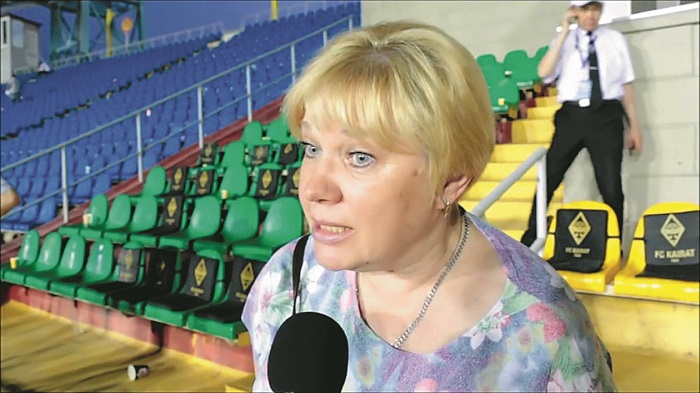 And as on one of the flights she called herself an FSB major, refused to buckle up and walked around the cabin. And how she threatened to cut off the fingers of her husband's Kazakh mistress and plant drugs on her. And what alimony gets – be healthy, richer than many of your Instagram defenders! And Tatyana Ivanovna explains Kazmina's complaints about her health simply: they say, she goes to any tricks, "just not to be evicted from the house."
– When she worked miracles three years ago, she did not think that I was a grandmother, that I have a beloved granddaughter Yessenya. I thought only that everything is possible. Now he is responsible for his deeds with his health before the Lord, – Tatyana Ivanovna mints. – Alice was rightly hit in the nose for all her tricks. I am not providence. She had unsuccessful nose surgery, which led to this outcome …
BOOMERANG FOR THE SCAM?
Alice claims that her mother-in-law "mixed" witchcraft in her relationship with Andrei. Everything changed too abruptly: for two years I was attentive and caring – and on you: "I became cold, scared, I began to check everything."
– When he wrote to me: "I will not come again" – this is definitely my mother's efforts, – Alice is sure. – He did not go home, because if he crossed the threshold, he would have stayed. I think Andrei is her property. She would not allow any woman to be with him. I did not expect at all that a 40-year-old man and a father with many children would be protected by my mother …
The former mother-in-law only brushes off: she herself brought her marriage to the handle.
"She's taking revenge," explains the football player's mother. – For the fact that the plans to strip Andrei naked failed. She said: he will end his life in prison or die of alcoholism, but it turned out the other way around: his career took off, and she …
Tatyana Ivanovna tells the story of how a little more than three years ago her son was pressed by unknown people. They brought me to a nervous breakdown by phone calls and threatened. As a result, he withdrew one million euros from the account. And the money, according to the woman, went straight from his bank to the one in which Kazmina was served.
– Before that, I didn't say a single bad word about her, – the football player's mother sighs. – Only after that incident did she tell her son that his Alice was a swindler.
By the way, at one time Tatyana Arshavina did not find a common language and with Julia Baranovskaya…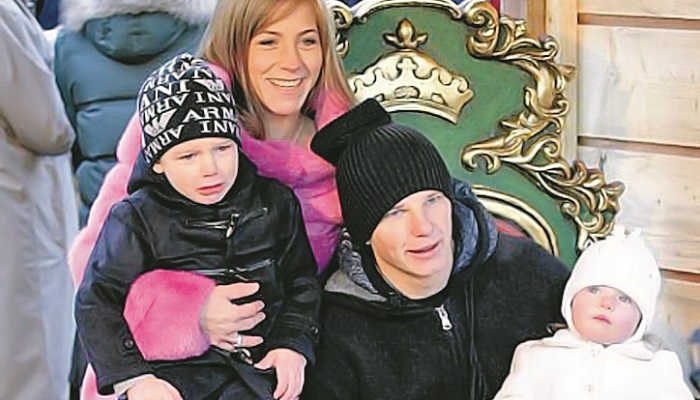 She said that "her son grew old with her." And Kazmina doesn't want to hear anything about her former rival. When asked about her, she is genuinely perplexed: why on earth should I communicate and meet with her? But subscribers constantly remember Alice how she recaptured her husband from a pregnant Baranovskaya, how she sent her a marriage certificate, how she boasted of a luxurious life …
"In your case, the boomerang worked 200%," they write.
Article Categories:
Show Business