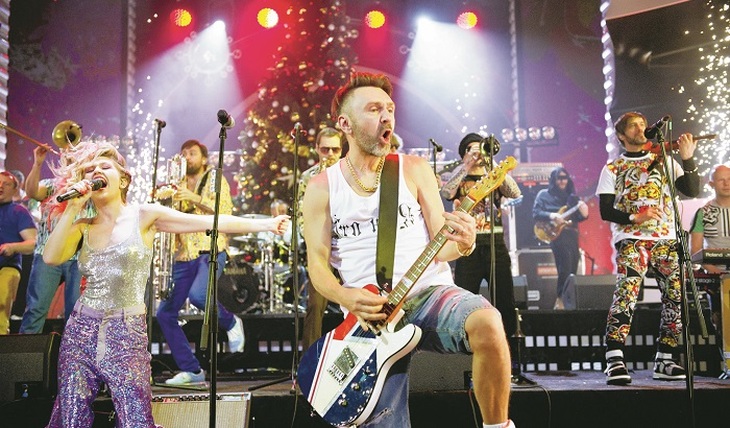 Music critic Sergei Sosedov is now perhaps the main denouncer of Russian show business.
He does not spare anyone: neither the novice vocalists from the Voice, nor the venerable artists. Even Pugacheva and Rotaru get it from Sosedov in full! It seems that Sergei is not afraid of anyone …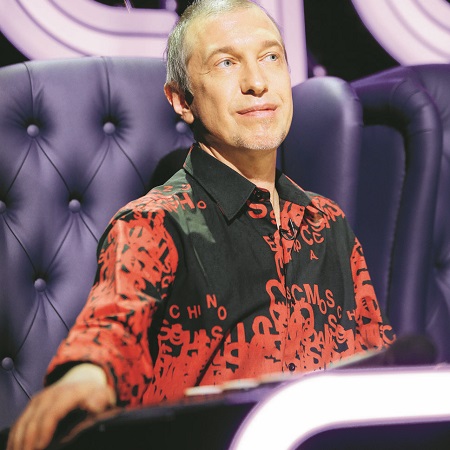 -Sergey, do artists often take offense at you? I remember that after the Superstar show, the former "na-naets" Vladimir Levkin admitted that he was more than once eager to launch a microphone in your forehead. And other members have also complained about you.
– They put me in Superstar to judge, so I was involved in refereeing. Many people think that I create such an image for myself. Not at all! I'm just sure that if everyone is only praised, then why then the jury? The judges have to evaluate the contestants – that's what I did. In addition, I was not alone in the jury of the project, there were four of us. And if Levkin received only three points for his performance, it is not because Sosedov gave a low mark, but because the other members of the jury were also not happy with his performance. What does Sosedov's severity have to do with it? I have no rigor. And everyone complained about me, because I am bright. On the project's forum, many viewers wrote that they were watching this show because of me, that without me the program would be uninteresting. But they spoke about the artists in much more restrained terms. And the artists were jealous. Were unhappy that Sosedov is having such a success. Of course, they are offended: they sing, dance, sweat – but the result is not very good. Neighbors do not sing, but only comments. But for some reason the audience is delighted with him. Wow! How so?! And so! You have to be in your place. It is important. When a person is in his place, then he achieves success.
"NOBODY IS LOOKING FOR TALENTS"
– But you and other music TV shows do not spare. Why did the same "Voice" not please you? After all, everyone is delighted …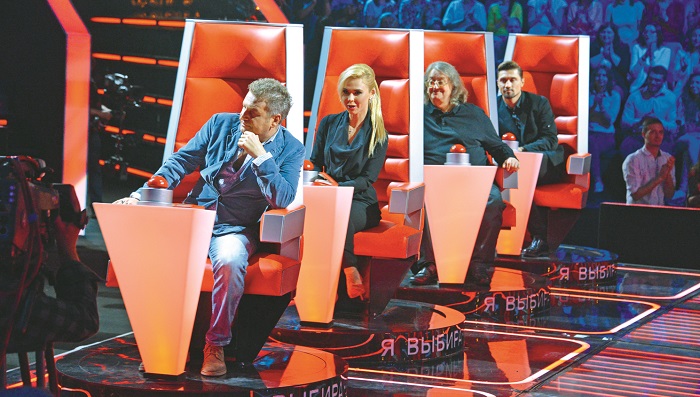 – Shows "Star Factory", "Voice" and the like do not aim to discover talent. Participants are recruited there according to the same principle by which actors are selected for a television series. That is, by type. For example, this is a nymphet girl, a thumbelina, oh-oh-oh. Some handsome guy of 35 years old – prominent, vociferous, with a hoo baritone. Some old lady … Note that on such shows, the participants sing only proven hits. Western or Soviet – but definitely proven! Because if they perform their own repertoire or new songs by unknown composers, no one will listen or watch them, it will simply not be interesting … In general, everything is strategically calculated there. Any project should bring advertising, and with it money. We think that they are showing us talents. And they are simply trained, trained, like animals in a circus, for the sake of one performance a week!
– Do you have even more complaints about the children's "Voice"?
– Well, this is also a project created in order to make money. That's all. There is no task to find any talents. There is no purpose to teach someone. And children hardly go to this show to learn. Participants need to appear in the TV box. This is important for their parents. Such a vanity fair, where children are a bargaining chip, a business tool. They are being used, exploited. But everyone is happy. Because everyone gets some kind of dividends – some are moral, some are material. No one is left behind.
"FIRE" – EMPTY AND SENSE "
– Viewers are increasingly expressing their dissatisfaction with television. And this has already become a kind of trend. What is only the story with New Year's "lights"!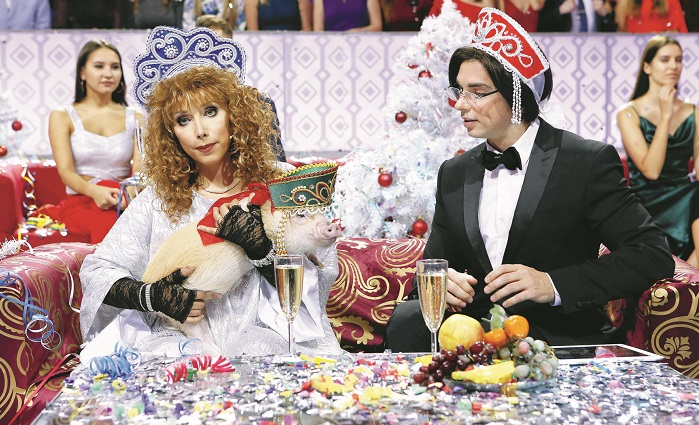 – There have been talks about the fact that holiday programs are worthless for a long time. But these are talks "in favor of the poor", nobody hears them.
On New Year's Eve, people's TVs work in the background. Nobody really looks at it! Who will perform there is not important. Do you think some of the spectators are waiting for the performance of Meladze or Leps? Yes, nobody cares about it! If they sing – well, they will not – others will sing. No one is watching TV point-blank right now. This is how they watched TV before, in Soviet times. It was then that the New Year's "Blue Lights" were a really important attribute of the holiday, an event. First, because there was no alternative. Secondly, and "Lights" were of a different quality. Just see for yourself, out of interest, at what level it was all done! How it was done! What a skill!
I even bought at one time collections of these "Lights", I have a whole collection of them, sometimes I revise. And today, does anyone think of revisiting modern Ogonyok? No, of course not! Because there is nothing to watch. They are meaningless, meaningless.
– And these awards are endless?
– Who else is interested in all these "gramophones" today, all this tinsel? These prizes are of no value at all. It's a shame that satisfying cheap vanity is becoming paramount for some people. It is a pity that there was nothing more significant in their life. Everything went, untalented, bad! What kind of audience goes there? As empty and stupid as all these kings, queens, prima donnas and empresses.
"WHERE ARE THEY RICH AT ALL?"
– Composer Viktor Drobysh recently criticized our artists: they say they have starred beyond measure. And he cited Nikolai Baskov as an example …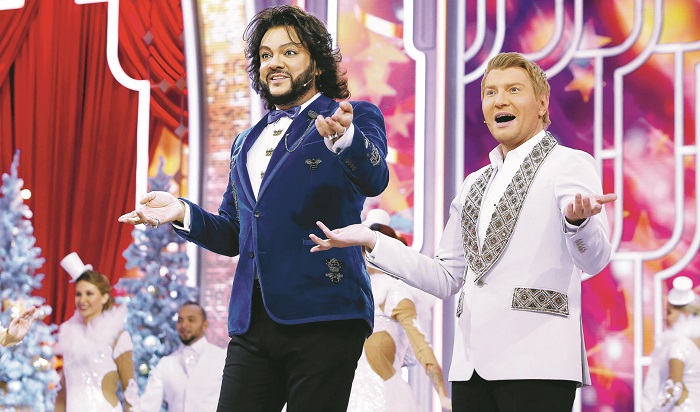 – Drobysh just repeated my opinion, he kind of joined the conversation that I started a long time ago. It seems to me that I was one of the first to notice that our so-called stars consist of solid show-offs. I have voiced this more than once and am ready to repeat a hundred times more: artists cannot live so luxuriously and so richly when their viewers, for whom they work, for the most part, live very poorly. It is indecent in front of the viewer to boast of wealth, showing in glossy magazines and on TV their chic houses, castles, yachts, cars … Where did this come from? First of all, from bad upbringing. Artists of the old school were brought up differently. Muslim Magomayev never allowed himself any pathos. Although Magomayev is ten heads taller than any representative of show business today.
– Maybe the times were just different? Was it not customary to brag about wealth, and was it dangerous?
– What do you mean "other times"? The upbringing was different, that's all! The breed was different! Magomayev and other artists of his level are aristocrats of art. And the aristocrats of the spirit. And our little stars were born and raised in the poultry yard. Therefore, they behave accordingly. They show in all their glory their narrow-mindedness and lack of culture.
I still ask myself: why on earth are they rich at all, these figures of show business? Do they work hard to make money for their limousines? Are they working in the mines? Health sacrifices? Risking their lives? Not. Although they love to talk about how difficult everything is for them, how they exhaust themselves. But this is not true. It is not clear to me why they are being paid a lot of money.
– So the audience also pays. And not only for our artists. Westerners get even more for their concerts.
– I have the same claims to Westerners. They also, in my opinion, earn an undeserved lot. Madonna, Paul McCartney, Elton John live prohibitively rich. Only, unlike ours, they don't show off like that.
"SHOULD GIVE, NOT JUST SEE!"
– But what should artists do if they earn decent money? Refuse high fees, or what?
– Of course not. They have to give to people. Moreover, most of their earnings. When money is raised for the treatment of a little girl, Nikolai Baskov must be the first to make a contribution. He should not spend money on his protection, but on expensive operations for sick children. So they would call him and say: "Kolya, we need money for such and such a baby. Urgently!" And he would immediately list!
And not only him. And also for Philip Kirkorov to do the same, Alla Pugacheva, other rich artists. So that not ordinary people collected a pretty penny, but representatives of show business threw off.
And for the treatment of children, and for the construction of houses for the disabled, and to help lonely old people … Artists should give, and not just grab!
– Do you know such artists who would constantly give their money?
– Joseph Kobzon was like that. Anyone could turn to him – both a colleague on the stage, and some woman from the provinces.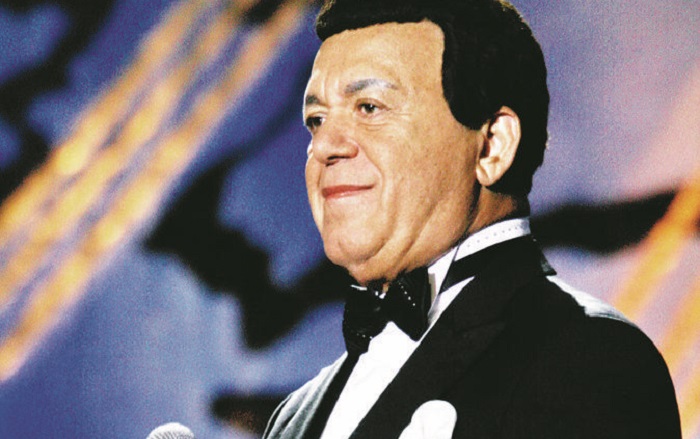 He helped everyone. He helped seriously ill people, helped soldiers who suffered in any hostilities, helped simply those in need … Anyone could turn to him! They just called Kobzon or approached him on occasion and said: "We have such and such a problem." And Joseph Davydovich tried to do everything in his power for everyone. I know for sure that he built several orphanages with his own money. He could work out the concert and give all the proceeds to his accompanist, who was in trouble. This is who all these Basque and Kirkorovs should be equal to …
Article Categories:
Show Business