The Association "Independent Public Monitoring" (NOM) together with the Coordination Council at the Public Chamber for the Control of Voting held a seminar on the preparation of observers for the elections. The event was attended by representatives of 17 parties.
Among them are United Russia, LDPR, Fair Russia, Civil Platform, Green Alternative, Motherland, For Pravda, Patriots of Russia and other political forces.
The program was developed by the NOM Association together with the Coordination Council at the OP, said Alena Bulgakova, executive director of the Independent Public Monitoring Association, member of the Public Chamber. In the regions, educational events are held to train training organizers and observers.
From February to March, there will be 56 teacher training workshops. After that, they will train observers for six months.
In terms of the number of participants and geography, this is an unprecedented program, Bulgakova noted. According to her, it is planned to train 100 thousand observers for the autumn election campaign.
The workshop on February 20 lasted from 8:30 am to 6:30 pm. The participants learned about the competencies of observers, discussed algorithms for confirming information about violations. They were also presented with a set of communication skills, offered models of information support for the observer's activities, response measures in emergency situations.
Also, representatives of the parties took part in the role-playing game "Polling station". They played out situations with possible violations during the voting.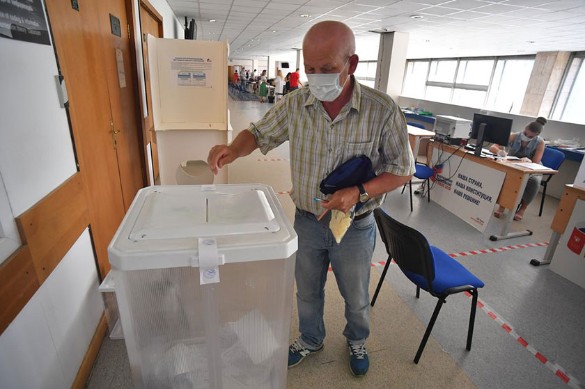 "The program that was presented to us today will be very useful. We will apply it in practice in the preparation and training of our observers," said Anatoly Yemelyanov, a representative of the Lipetsk branch of the Liberal Democratic Party.
Among other things, the system of remote electronic voting was discussed at the seminar, said Vladislav Karjakin, political consultant of the New People party. "Work on training observers is necessary for all political parties and the electoral process as a whole, in this connection, we consider the presented educational program of the Public Chamber of the Russian Federation and the Association of NOM very significant," he added.
READ "DNI.RU" IN "ZEN" – ONLY IMPORTANT NEWS
Article Categories:
Politics