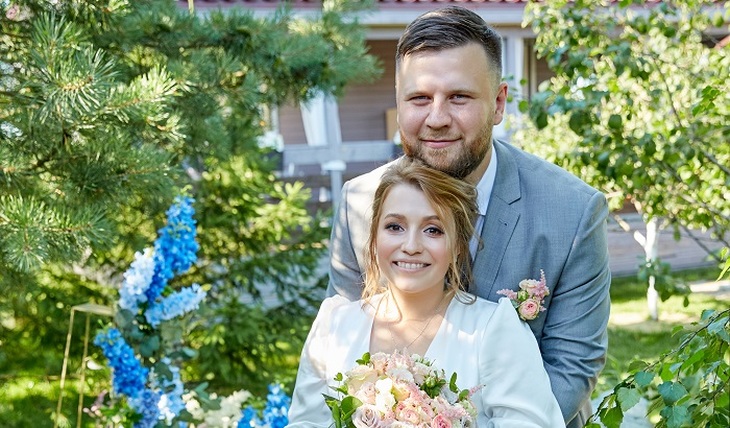 Leading "let's get married!" recently gave his daughter Xenia married. For the second time.
And immediately received a barrage of criticism. People in social networks ernichat, saying that the matchmaker so if happiness daughters are unable to make the first attempt. And in the personal life did not go well...
Sabitova really have sent their child down the aisle in 2015. Xenia was the wife of the lawyer of the Metropolitan Andrey Snetkov, but the marriage did not last long. New elect daughter Sabitova became, in her own words, "a simple Siberian guy" Maxim Shevchenko.
The news about the wedding Ksenia has caused a mixed reaction. Along with congratulations in the Internet you can read and caustic remarks addressed to Sabitova-elder, saying, where her insight and professional skills, once the happiness of a daughter to arrange just could not? And because the rose did not manage to find a worthy life partner.
In 2008, she married one of the participants of the show "let's get married!" Yuri Andreyev, but after three years with the scandal divorced. In 2017, the presenter was going down the aisle with the Cypriot businessman Renat. But the celebration was postponed for a long time. And recently a secret from the groom Rose married another woman. That is, the shoemaker - a famous matchmaker - and left without boots. This is the people it criticizes. And the most insulting - some have expressed doubts that rose Sabitova should go in search of the second half...
- I treat criticism calmly admitted us rose. On the contrary, I would have worried about her absence. As said Faina Ranevskaya, if you have nothing bad to say, then you are losing popularity. I would not want people treated me with indifference, even abuse. If my fate and the fate of my children care about people, then I'm happy.
There was a time when I was really worried that they are not married. It before became famous. I just started my business, the clients came and asked: "And you why yourself will not find a husband?" I remember I even bought an engagement ring and began to wear it. And you know, wanting to get my services became more. Although that has changed in my job? Nothing. Just had a ring on your finger.
People cling to stereotypes, unfortunately. They believe that the matchmaker will certainly have to be married yourself. But marital status is absolutely not an indicator of professionalism. I'm in the business reached such a level that it itself can choose clients. And personally, deal only with those configured on the result. Quite often people come just. They are not inclined to marriage. I see immediately understand what is their problem, and refuse to work with them, because I care about reputation...
Lydia Mezin.
Photo N. Volkonskaya.
Article Categories:
Show Business