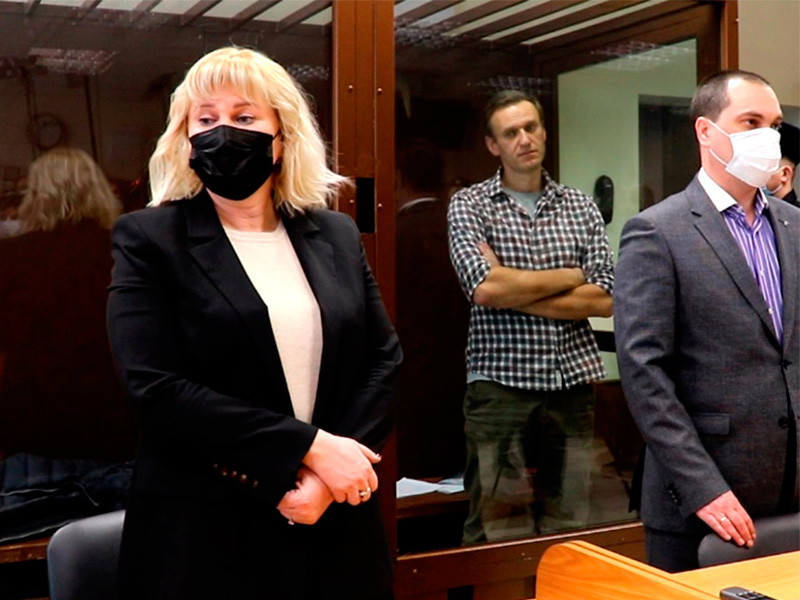 Moscow City Court / VKontakte
A number of deputies from different regions of Russia, mainly representatives of the Yabloko party, published an appeal to President Vladimir Putin demanding to admit doctors to Alexei Navalny, who is in the Pokrovsky colony No. 2.
The appeal was posted on social networks by Lev Schlosberg, it was published by Novaya Gazeta. Among the MPs who signed him are Daria Besedina, Maxim Reznik, Boris Vishnevsky, Sergei Mitrokhin and Mikhail Timonov.
The deputies stressed that doctors should be allowed to the politician "by his voluntary choice." In addition, according to the authors of the appeal, Putin personally bears responsibility for Navalny's life.
"What is happening in relation to Navalny, we regard as an attempt on the life of a politician, committed out of personal and political hatred," the deputies said. They also demanded "to cancel all decisions of the courts in criminal and administrative cases adopted for political reasons" and to immediately release the political prisoners.
On the eve of almost 80 world famous musicians, writers, actors, journalists and scientists also published an appeal to Vladimir Putin demanding medical assistance to Navalny.
Navalny went on a hunger strike on March 31 due to lack of proper treatment – he complained of severe pain in his back and right leg. In the colony, according to him, the doctor gave him two tablets of "ibuprofen" a day and did not say what his diagnosis was.
On April 16, it became known that Navalny's blood test indicated a serious deterioration in health. The administration of IK-2 of the Vladimir region is threatening him with force-feeding. According to the latest data, the weight of the politician is 77 kilograms (15 kilograms less than before his arrival in the colony).
Article Categories:
Politics