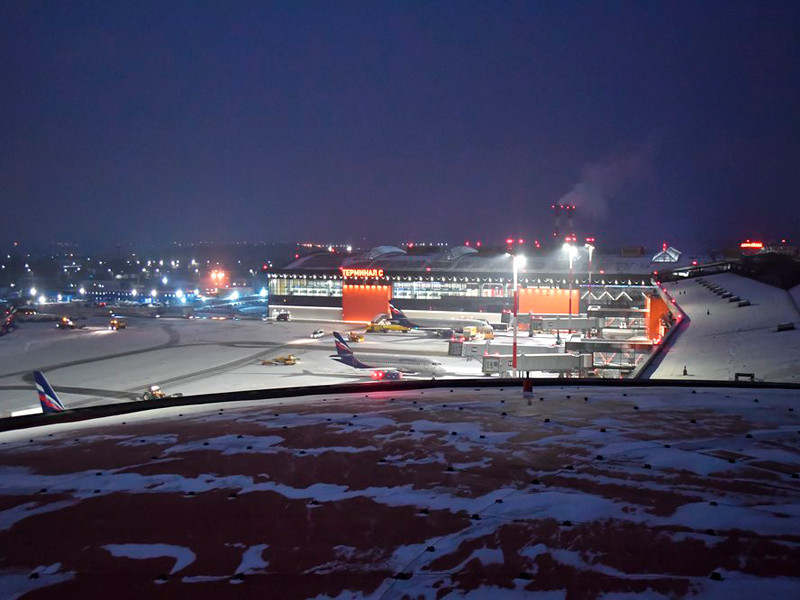 Photo: Sergey Kiselev / AGN "Moscow"
The Russian government, after President Vladimir Putin's statement on the stabilization of the situation with the coronavirus in the country and the possibility of lifting the restrictions, decided to allow citizens of Finland, Vietnam, India and Qatar to enter the Russian Federation. Entry restrictions for citizens of these countries were introduced earlier due to the coronavirus pandemic.
The government document specifies that citizens of these four states and holders of a residence permit can get to Russia by air, while Russians, in turn, can also fly to any of these countries. The corresponding decree was signed by Prime Minister Mikhail Mishustin. Air traffic with these states will be resumed from January 27.
The planes will fly to Vietnam (Moscow – Hanoi), India (Moscow – Delhi) and Finland (Moscow – Helsinki and St. Petersburg – Helsinki) twice a week, and to Qatar (Moscow – Doha) – three times, RIA Novosti reports. ".
However, as noted by the KP, the irony is that none of these four countries have allowed Russian tourists so far.
Vietnam allows Russian citizens (like all other foreigners) to enter on a work visa. The border is open to investors, diplomats, experts, highly qualified workers. For half a year, Vietnam generally closed international flights, and since September it has been accepting only flights from China, Japan, South Korea, Taiwan, Cambodia and Laos. Perhaps now flights from Russia will be added to this list. All passengers require a PCR test with a negative result. In Vietnam, foreigners undergo a mandatory 14-day quarantine or take a PCR test twice. Quarantine is at the expense of the passenger himself, but in Vietnam it is not expensive: in government agencies about $ 5 per day. You can also undergo quarantine in specially designated hotels. The exception is diplomats, investors, experts and businessmen arriving for less than 14 days. They were released from quarantine.
IN India even stricter. Entry is closed for foreigners, with rare exceptions. Tourists have not been allowed in since March 2020; tourist visas have not been issued. And those that were issued earlier were canceled. In November 2020, the Indian Association of Tour Operators asked its government to name the timing of the resumption of the issuance of tourist visas, but there are still no specific forecasts on this score.
Qatar not as massive as the neighboring Emirates or India and Vietnam, but in the last couple of years Qatar has become noticeably more popular with Russian vacationers. Now tourism in Qatar is on a "stop": hotel reservations, any tours and excursions have been suspended. The restrictions are valid until at least February 15th. Entry for Russian tourists is not possible. However, the resumption of flights with Qatar can be beneficial for travelers. Doha Airport is a major international hub. And if Qatar Airlines starts flying to Moscow again, the Russians will have another option for flights to the Maldives, to the UAE, and later, possibly, to other countries that will be ready to receive Russian citizens.
C Finland Russia has a very close relationship, especially with residents of St. Petersburg and the Leningrad Region. In the dock 2019, Finland issued 790,000 Schengen visas to Russians, and about 9 million people crossed the Finnish border – because residents of Russian border regions did this more than once a year, but almost every weekend. Therefore, the resumption of flights with Finland is optimistic news. But it is important to understand that opening direct flights alone is not enough. Finland also needs to allow entry for Russian citizens. But she, like other Schengen countries, does not allow Russian tourists now, and does not issue tourist visas. At least until February 9, 2021. What will happen next depends on the decisions of the Finnish government. "At the moment, we cannot give an answer to the question of when the usual tourist traffic across the border will resume," said the Finnish Embassy in the Russian Federation.
Only a few Russian citizens will be able to use the newly opened direct flights. So, according to the Finnish Embassy in the Russian Federation, entry is allowed for serious family reasons: the birth of a child, a wedding (we are talking about the groom or the bride, and not about the guests), a serious illness of a loved one or a funeral, as well as a visit to a minor child living in Finland. Also allowed to Suomi by holders of a residence permit, Russians with diplomatic and service passports (if they travel for work), in special cases – businessmen, athletes and cultural figures (a complete list of possible reasons for entry on the website of the Finnish Border Guard).
The fact that the epidemiological situation in the country is gradually stabilizing was announced today by the President of the Russian Federation during an online meeting with students. He clarified that according to new reports on the epidemiological situation, the number of those who recovered exceeds the number of those who fell ill, and the number of those infected per day has dropped to less than 20 thousand. In addition, the president recalled that the Russian Federation "has effective vaccines" against coronavirus, which have already been registered in 13 countries.
Article Categories:
Politics