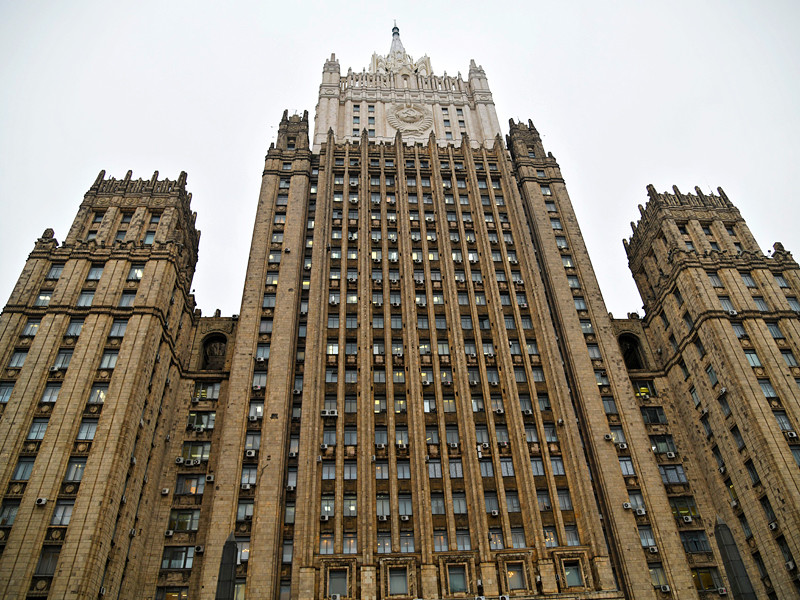 Alexey Polyakov / Moscow-Live
Russia has imposed sanctions against eight EU citizens, including against the President of the European Parliament David Maria Sassoli and the head of the prosecutor's office in Berlin, Jörg Raupach. This is a response to the EU sanctions imposed in connection with the situation around Navalny and human rights violations, TASS reports.
Also on the list are: Vera Yurova, Deputy Chairperson of the European Commission for Values ​​and Transparency; Osa Scott, head of the laboratory for chemical, biological, radiation and nuclear safety at the Swedish Total Defense Research Institute; Jacques Maire, member of the French delegation to the Parliamentary Assembly of the Council of Europe; Ivars Abolins, Chairman of the Latvian National Council for Electronic Media; Director of the Center for the State Language of Latvia Maris Baltins and Head of the Estonian Language Department Ilmar Tomusk.
The Russian Foreign Ministry noted that Brussels rejects any proposals from Moscow to solve problems in relations through dialogue. "The European Union continues the policy of illegitimate unilateral restrictive measures against Russian citizens and organizations … This practice runs counter to the UN Charter and the fundamental norms of international law and is accompanied by anti-Russian hysteria deliberately dispersed in the Western media." Not supported by evidence. All our proposals to resolve any problematic issues arising between Russia and the EU in the mode of direct professional dialogue are consistently ignored or rejected, "the text of the document says.
The United States does not hide its interest in re-turning Europe into an arena of acute geopolitical confrontation, the Russian Foreign Ministry also said.
Article Categories:
Politics