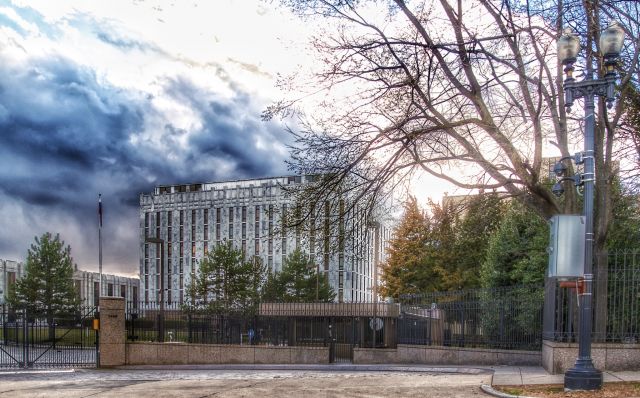 Sergei Koshelev, Minister Counselor of the Embassy in Washington, said that Russia is demanding compensation for diplomatic property seized in the United States, RTVI reports.
"We are most urgently demanding at all levels an unconditional return and, of course, compensation for the losses that we have suffered," he said.
The diplomat recalled that in total, we are talking about six confiscated objects. He stressed that we are talking about hundreds of thousands of dollars in damage.
Earlier, the official representative of the Russian Foreign Ministry, Maria Zakharova, said that the United States has deliberately destroyed its consular service in Russia over the past years.
Commenting on the State Department's decision to add Russians to the list of "homeless nationalities" and oblige them to apply for visas at the American embassy in Warsaw, Zakharova called it a mockery. The diplomat noted that such a decision is a blow to families and relatives living in both countries, which "form a living tissue of relations between peoples."
Article Categories:
Politics