A lover of enchanting photo shoots, blogger Valeria Chekalina, this time, decided to capture herself in the historical places of Rome.
According to Lera, this trip was an unexpected surprise from her husband Artyom, but this is not the main thing in this story.
Valeria, who flew to her beloved city, just needed to create the image of a sexy beauty in a defiant outfit, and the Trevi fountain in the center of Rome became the best decoration for this photo shoot.
I must say that in one Lera was lucky – she chose the right time of day for filming and there were practically no people at the usually crowded fountain.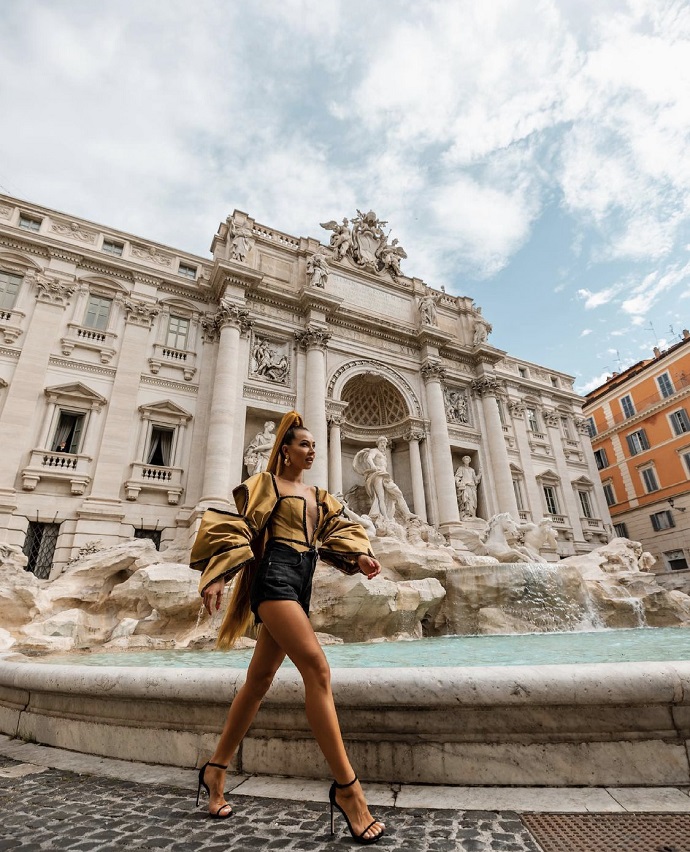 Valeria took a couple of shots, and then decided to take off her shorts to enhance the impression, but her impulse was stopped by the Roman police on duty nearby.
The guards threatened the girl with arrest for breaking the order and asked to get dressed. So, Valeria did not succeed in completing everything that was conceived.
True, a little later, she nevertheless took off her shorts, but already on the street where there was no outfit nearby.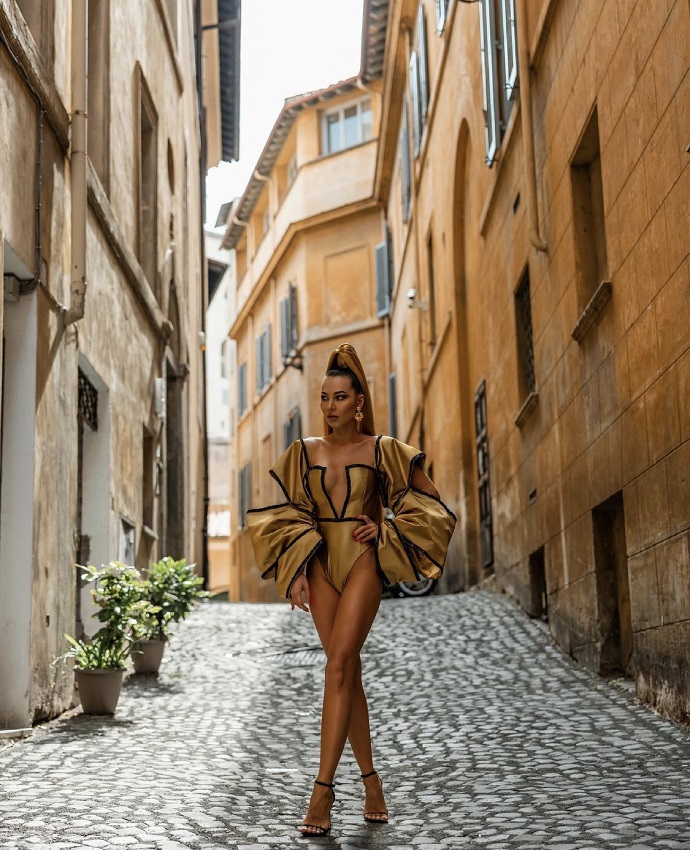 We do not know how true this story is, but it is always pleasant to look at a photo of a beautiful girl in a beautiful place.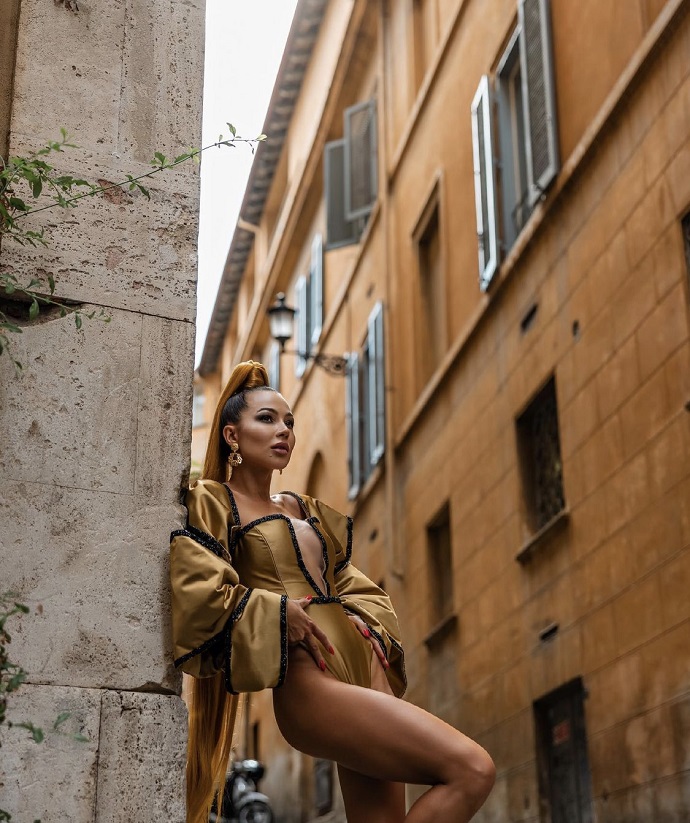 Article Categories:
Show Business