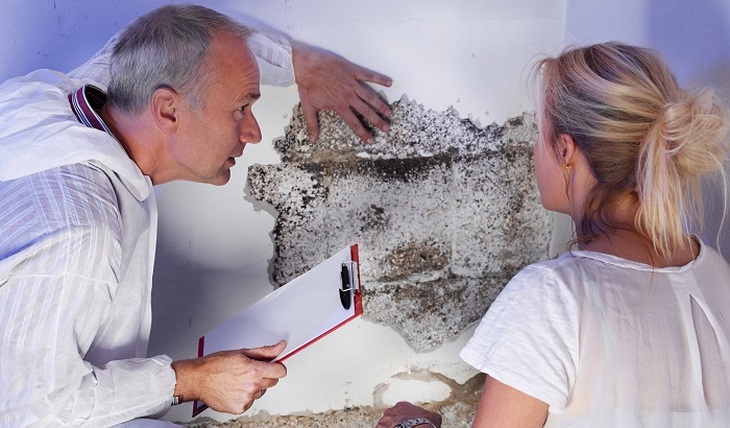 No sooner had the communal services admitted that black mold had become a real misfortune in Moscow apartments, when scammers immediately showed up offering services to combat it.
How not to become a victim of cunning crooks who promise to cope with a harmful fungus for a lot of money?
In five-storey buildings, calls with a proposal to check apartments for mold began to be heard as often as earlier telephone requests to check meters or repair plastic windows. This time the scammers are hitting a sore spot: the fungus in old houses has really become many times more than a few years ago. Residents of such apartments run the risk of catching a lot of diseases – from simple rhinitis, pneumonia to bronchial asthma, cardiovascular pathologies and even oncology.
About 70% of basements in old houses are affected by mold, and it successfully spreads in apartments. Small bathrooms and clogged air ducts are the cause. Humidity and lack of ventilation is the best environment for the spread of such an infection. Alas, a dangerous fungus is also found in new homes. Excessively thin walls, as well as leaking seams, guarantee the appearance of this scourge. Modern materials, which are used in construction, add oil to the fire. For example, residential buildings built after 2017 are 60% foam concrete. This is a fairly cheap and technologically advanced material, but at the same time it is quickly saturated with moisture if technologies are violated during the construction of buildings, therefore it becomes a cozy habitat for the fungus. For this reason, mold can appear in new buildings within a few months after the commissioning of the object.
Experts make no less serious claims to plastic windows. In new buildings, they must be equipped with ventilation valves, otherwise the fungus is provided. But this is the last thing the new settlers think about. The habit of hanging wet laundry in the bathroom also does its dirty work, creating additional moisture. As a result, sooner or later Muscovites start calling the management companies, demanding to solve the problem of bad double-glazed windows or leaking seams. Utilities do not always have time to respond to requests. That's when scammers appear.
"I ordered the processing of the apartment, a boy came with a sports bag. They said by phone that the service would cost four thousand. But upon arrival, this man announced that he would have to pay 18 thousand. I said that I was not ready to give that kind of money. Then the guy ran to the neighbors with the same proposal and the message that I have a fungus and it will spread throughout the house. There are specific elements of fraudulent extortion here! " – this is a message from Odintsov.
Pensioner Nadezhda Kazakova from Otradnoye was treated to the apartment for the agreed amount, but they began to impose a certain barrier that guarantees that there will never be any fungus again. The issue price is 30 thousand rubles. "Of course, this is a complete durilovka – there are no such barriers in nature. But, alas, fraudsters look at pensioners as a source of easy money, because they willingly believe their promises, "said Sergei Chulkov, a member of the Disinfection and Pest Control Association. At the same time, until now there has not been a single case when mold fighters were brought to justice. Law enforcers say that residents themselves give them money, thereby paying for their own stupidity.
HOW TO NOT BECOME A VICTIM OF FRAUDERS?
one… If the website does not have a detailed price list for services, there is reason to think. This is done so that you can safely inflate the cost of performing work directly on the spot. Sometimes the lack of prices is a sign of a small company of 1-2 people. Such firms do not have the qualified personnel necessary to work with drugs and equipment.
2… On the receipt, it is necessary to check not only the seal, but also the presence of the organization's details. First of all, we are talking about the TIN, without it the contract is, in fact, invalid. If the contractor's TIN is not specified, then the company does not want the customer to be able to identify them and somehow challenge the transaction.
3… The cost of work cannot increase several times. Already at the stage of a telephone conversation, a competent specialist can estimate the amount of work. If the price fluctuates depending on some factors, it is very insignificant.
Natalia Purtova.
Photo: ADOBESTOCK
Article Categories:
Economy