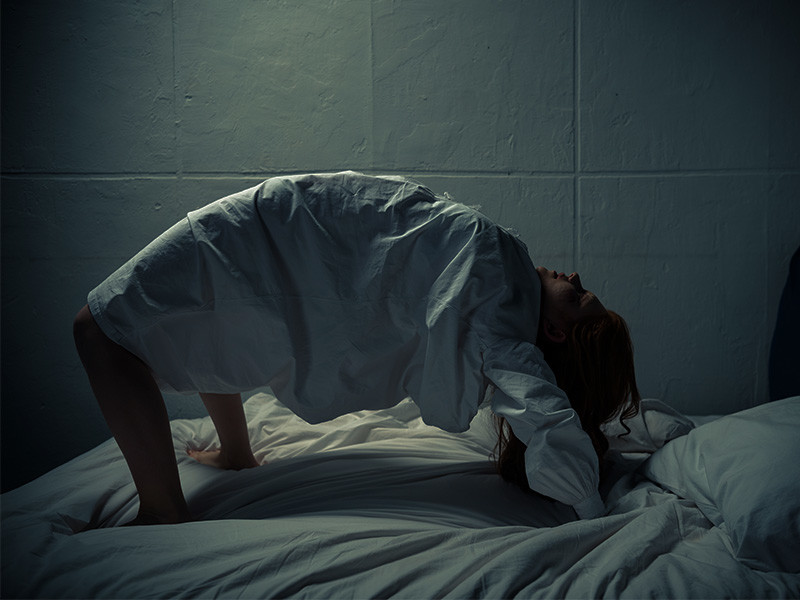 Andrey Lozovy / DepositPhotos
The Russian Orthodox Church has prepared a document regulating the practice of exorcism (casting out demons), Metropolitan Hilarion of Volokolamsk told RIA Novosti the chairman of the commission on theology, head of the department for external church relations of the Moscow Patriarchate.
"The practice of exorcism does not exist in all local churches. The document contains a history of this practice, dating back to apostolic times, and proposals for its unification and regulation," he explained, declining to disclose the contents of the document prior to its publication.
In the fall of 2020, a video appeared on social networks in which residents of the Volgograd region tried to "drive out demons" with the help of garlic, icons and holy water from their 10-year-old son, who allegedly behaves strangely in the temple. In the process, the child was not allowed to move, he screamed and tried to escape.
After that, Metropolitan Hilarion called the initiative of believers inadmissible in matters related to exorcism. He noted that the ritual is performed by a specially trained exorcist priest who has received the bishop's blessing for this. In addition, exorcism practices cannot be applied to children. Hilarion also emphasized that "demonic possession" should not be confused with mental disorders.
After the incident in the Vologograd region, the head of the Synodal Department for Church Relations with Society and the Media, Vladimir Legoyda, called the attempts of unauthorized "casting out of demons", especially among children, dangerous and harmful.
For a long time, the only priest in Russia who was officially allowed by the Russian Orthodox Church to carry out the rite of exorcism was the rector of the Church of Peter and Paul – the courtyard of the Trinity-Sergius Lavra in Sergiev Posad, Archimandrite German (Chesnokov). In August 2020, he passed away from coronavirus at the age of 78. Exorcism was also practiced by the defrocked and excommunicated former schema-monk Sergius (Romanov) from the Sredneuralsky nunnery.
Article Categories:
Politics