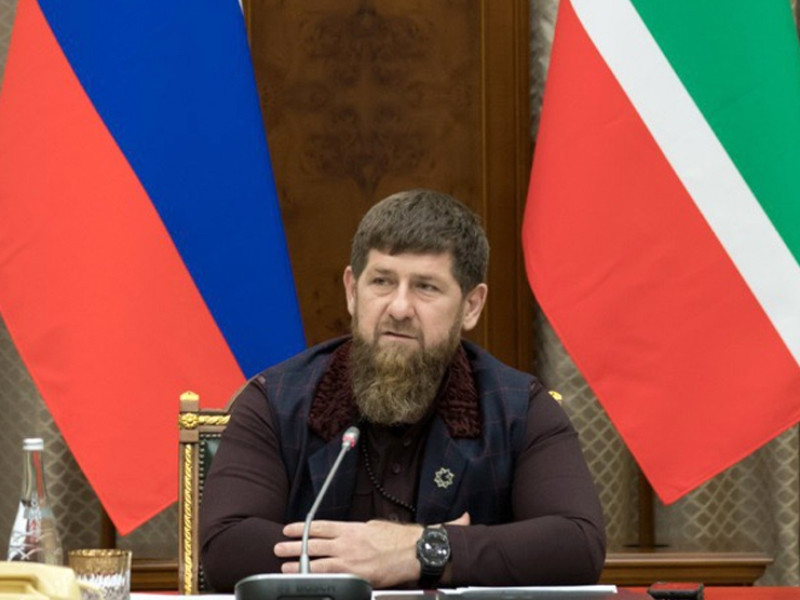 chechnya.gov.ru
The head of Chechnya, Ramzan Kadyrov, instructed the Ministry of Internal Affairs, the Prosecutor's Office and the National Guard to conduct an investigation into the appeal of the relatives of two natives of Ingushetia, who were killed in a shootout with police officers in Grozny on December 28. He demanded "to bring to justice those who supported the killed terrorists to the fullest extent of the law for supporting terrorism," Grozny Inform quotes.
"They supported the murderers, they did not even express condolences to the relatives of the innocent victim. If they think that they can get away with this behavior, they are mistaken," Kadyrov said. He called the information that the Ingush were killed after making a remark for the lack of a mask "a lie". According to him, the police officer Magomed Dzhabrailov, who was killed in the attack, "was meanly stabbed from the back."
According to the "Caucasian Knot", representatives of the Ingush teips Timurzievs and Sultygovs, who at first doubted the official version of the shooting in Grozny, admitted they were wrong and expressed condolences to the family of the killed security officer.
They said in their new video message that they watched a video from the scene, which clearly shows the actions of the murdered Ingush brothers. According to a representative of the teip, they were told that the brothers' relatives were allowed to go home after the interview.
On December 28, a shootout took place in the center of Grozny. According to the Chechen authorities, two terrorists with knives tried to take possession of the weapons of the police officers. As a result, one policeman was killed and another was wounded. The attackers were killed.
Kadyrov said that these are natives of Ingushetia, Khasan and Khusein Timurziev, who "moved to Chechnya in 2012 and worked in one of the bakeries." Representatives of the Ingush teips Timurzievs and Sultygovs recorded a video message to Kadyrov, in which they demanded that he prove that the brothers were terrorists.
Article Categories:
Politics