Victoria Daineko, after the end of quarantine and returning to Russia, confidently entered a working rhythm. The girl completes one photo session and proceeds immediately to another. And that's not counting concerts and performances. Many criticize the star, they say, but when does Victoria spend time with the child ...? Nevertheless, Daineko does not pay attention to the spiteful critics and again pleases fans with the next shots from the photo shoot. This time, Victoria's outfit is very peculiar. As the singer herself put it: "black on black".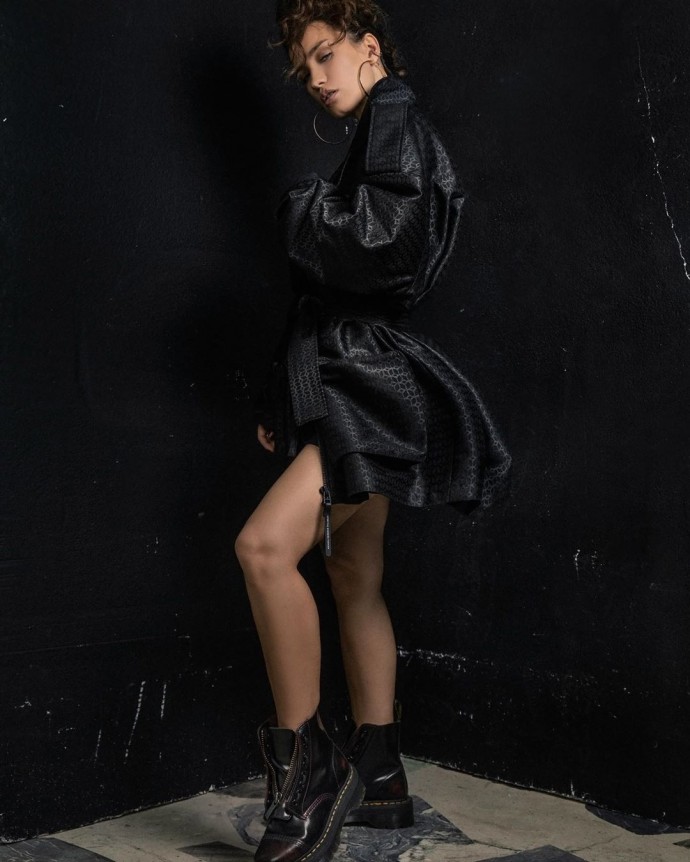 "Black on black, or like a 161 cm tall girl looks at everyone from top to bottom," wrote the star under the picture.
The girl appeared in a daring manner. Victoria is wearing a voluminous cropped black leather coat. The coat is made with ruffles and waves, and there is a belt at the waist. Victoria chose coarse dark lace-up shoes. The hairstyle is done in a street style: the hair is laid in waves and gathered up. Several strands frame the face. Round and large gold earrings look very impressive. They add boldness to the image. The followers of the star noted that they would never have thought that Victoria was so short. In addition, the fans really liked the singer's look. Do you like the outfit of the star?
Article Categories:
Show Business