The images of Tatyana Brukhunova do not give rest to the public in any way. Actually, Yevgeny Petrosyan's beloved herself is not averse to demonstrating her controversial looks. So, the other day the girl was walking around Tula in a gray suit. Commentators again pounced on Tatiana and compared her with "granny".
"What a fantastic day it was today. I managed everything, everything, everything and even more!", - wrote Brukhunova on Instagram.
So, Tatiana is wearing gray insulated wide-cut trousers, a cardigan made of dense material at the belt. On the pockets there is a bright print. The girl put on white sneakers on her feet. On the face - sunglasses.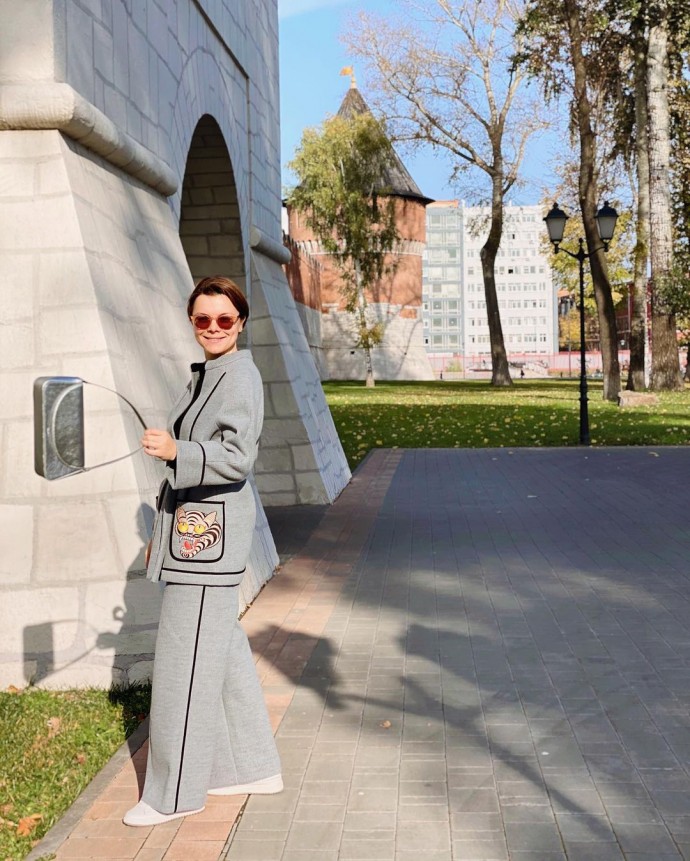 Everyday hairstyle, no styling. Tatiana's fans really liked the autumn outfit. Many found it wonderful and convenient for all occasions. However, Brukhunova's critics on the celebrity page are right there: "Again a gray and shapeless outfit!", "Hello, granny!" Do you like the image of Brukhunova?
Article Categories:
Show Business